It's that time of year again – time to get the house cleaned out, scrubbed down, and sparkling clean. Well, at least until kids or pets mess it up again.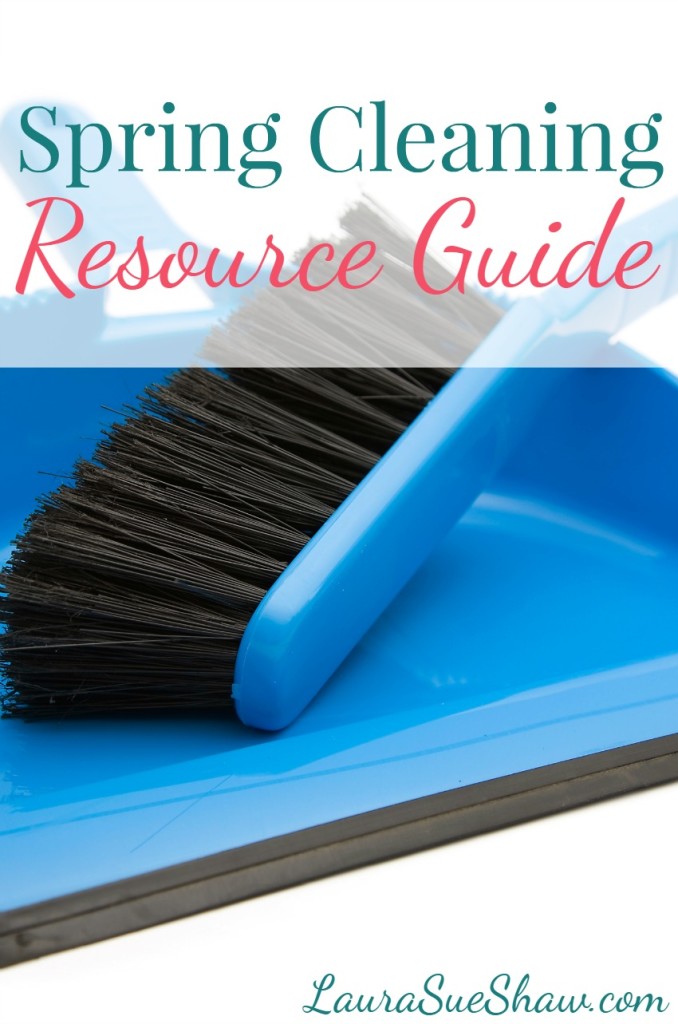 So here are some of my best posts to help YOU get organized with your spring cleaning plan.
De-Cluttering your home is a great first step for cleaning.. less stuff to clean that way, right?
So start out with a 10 day de-clutter-a-thon. I also have a de-clutter-a-thon email challenge you can sign up for to get a daily de-cluttering task emailed to you.
When the first de-clutter-a-thon is done, check out round 2 for even more places to clean out.
Remember, de-cluttering doesn't have to be stressful. Learn in-depth how I de-clutter stress-free.
Finally, get all your de-cluttering tasks in one beautiful printable with the Ultimate De-Cluttering Checklist. (It's free!)
Once your home is de-cluttered, let's get a cleaning plan in place – here's how to create a successful cleaning schedule. Don't forget the free printable cleaning schedule planner to go along with it.
I think having a schedule in place is incredibly helpful! Creating a routine seems to make it go by a lot faster. At least for me, anyway.
Finally, here are some of my favorite homemade, natural, and non-toxic cleaning solutions.
I absolutely love these DIY disinfecting wipes – they are SO easy to throw together and help me clean a lot faster.
Also, this DIY dusting spray is a staple in my house. It's all-natural and smells amazing. It shines the wood beautifully too.
These are just a couple of the great all-natural cleaning recipes out there. I can't begin to tell you how much it has eased my allergy problems switching to natural cleaners. Plus, it makes me feel a lot better knowing that everything is safe for kids and pets to be around.
So, there you have it – a guide to get a great start on your spring cleaning. De-clutter, make a plan, gather your cleaners, and then get to work cleaning!