You guys, I have an amazing gift for you! Want to know what it is?
It's a FREE printable *ultimate* de-cluttering checklist that will help you clean out your entire house, step by step, area by area.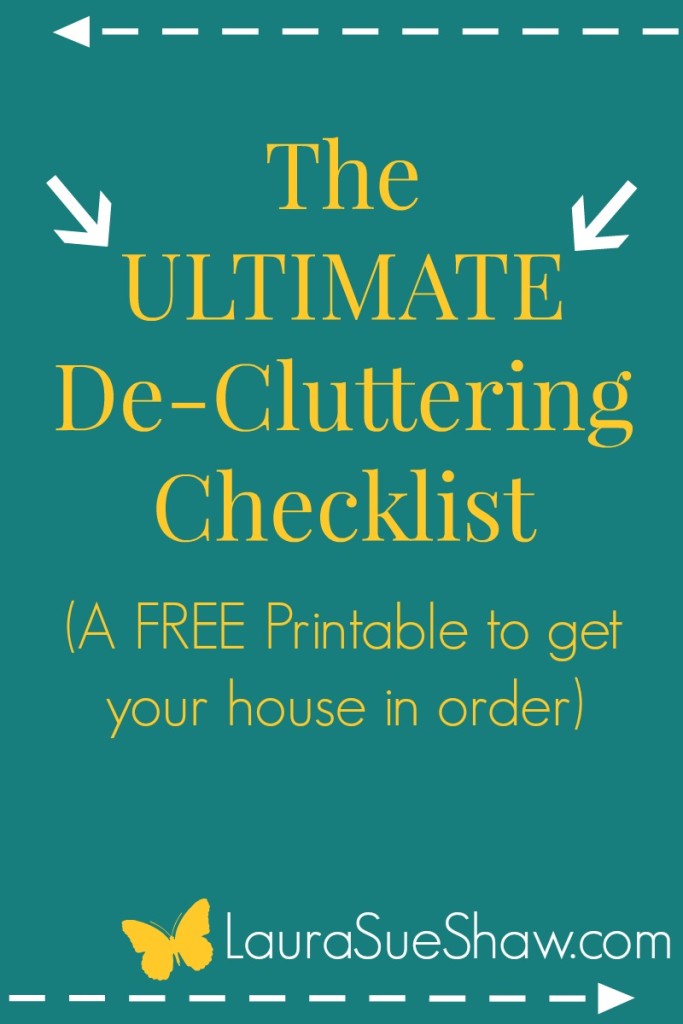 It will walk you through the entire de-cluttering process that was discussed in our De-Clutter-a-thons Round 1 and Round 2… all in one beautiful list!
It also contains a reminder of my de-cluttering philosophy of doing a little bit at time in order to avoid burnout! You'll have a reminder right in front of you to encourage you along the way.
Enter your name and email to get your free copy of the Ultimate De-Cluttering Checklist!

I hope you love it as much as I do! Hopefully it will be just the encouragement you need to clean out your things for a more simple and less stressful home.