*This post was originally share in early 2014, but it is now updated and expanded! It may contain affiliate links. For more info, read my disclosure policy.
In the past year or so I've made the switch to safer, more natural cleaning products for my home. The perfumes and chemicals in regular products give me a serious headache.. So much that I have to walk quickly and hold my breath going down that aisle at the store!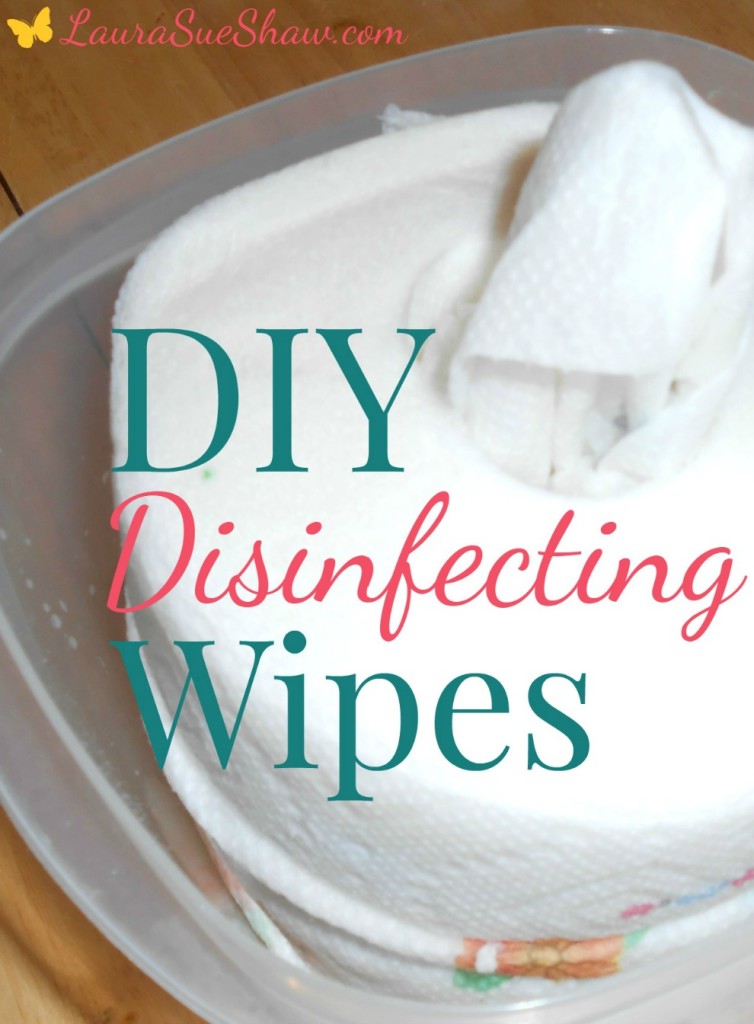 One of my favorite DIY cleaning recipes are these DIY disinfecting wipes. They are so easy to put together and I like that they are totally safe.. no nasty chemicals! I can count on them to clean and disinfect my house. They work great for wiping down counters, sinks, doorknobs, light switches, and such.
Here's how to make your own!
You'll need:
Cut paper towels down to fit in your container.. the deepest one I had would hold slightly less than half a roll of paper towels.
Set out your container and add the water.
Then add the vinegar and essential oil into the container. 5 to 10 drops of essential oil is plenty for disinfecting power and to cover up some of the vinegar smell.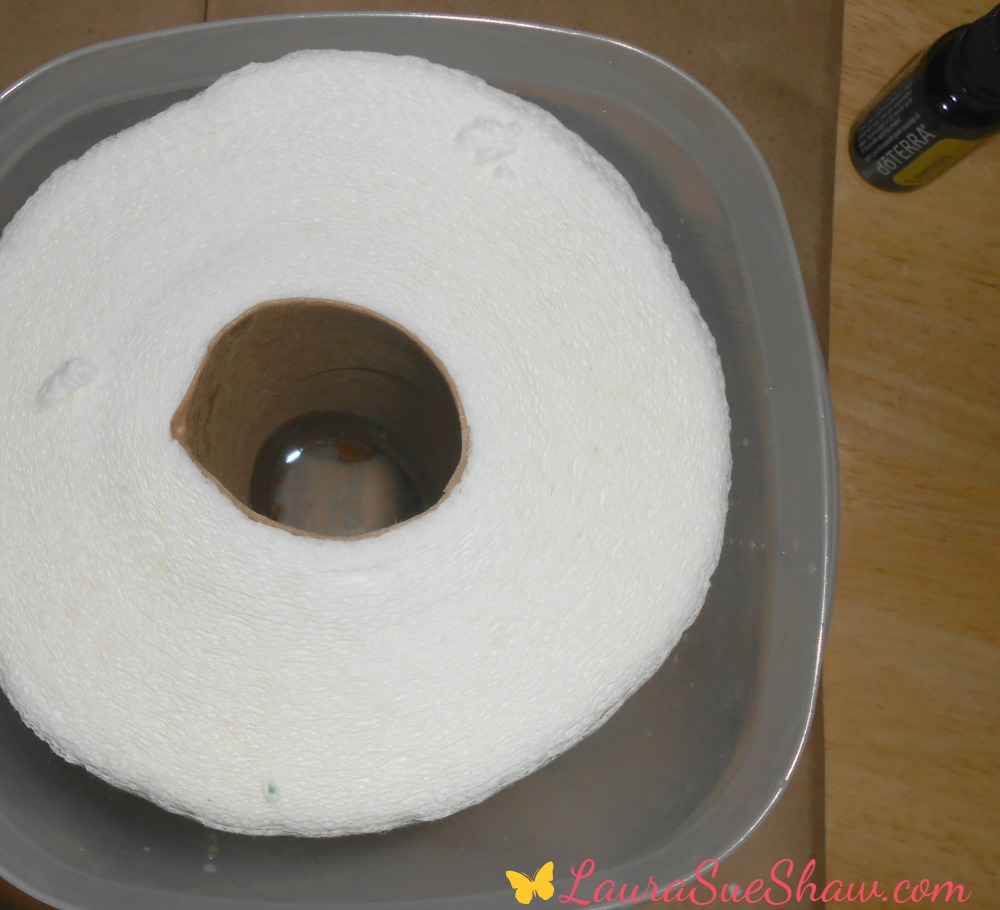 Next, put the paper towels in and let them soak for several minutes.
Put the lid on, flip the container upside down, and let sit for another 5 to 10 minutes.
Remove the lid and pull wipes from the center.
And then get to work cleaning! 🙂
I like to keep these in the kitchen since I use them most to clean up my counter tops. I'll be honest, cutting the paper towels apart is no fun.. but it's totally worth it and I'm always glad that I took the time to make another batch of these.
What are your favorite green cleaning tips?