I love the idea of freezer cooking. I'm not quite to the point of making one of those "30 meals in 4 hours" marathon cooking sessions. It's just me and my husband, so we probably couldn't get through all those meals before they go bad. It doesn't mean I don't someday want to do a session like that – I could give extras to family and friends – but for now, this little secret is what I'm sticking to because it makes my life a whole lot easier.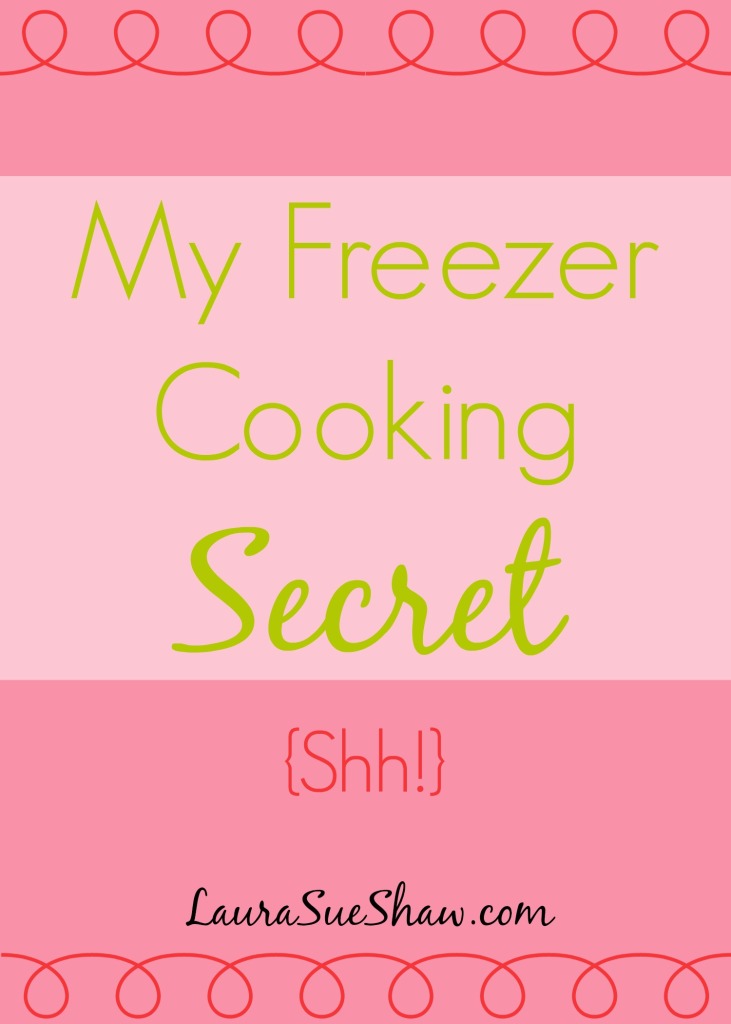 I cook meat in batches and freeze it.
Now, I know that's not some mind-boggling "aha!" moment or anything, but allow me to explain the benefits of this. I can just defrost the portion I need to make casseroles, meat for pasta recipes, sloppy joes, barbeque sandwiches, and the list goes on and on with meals I can quickly create from frozen cooked hamburger, sausage, and chicken.
I find that some of the longest part of prep time for many recipes is the time it takes to cook the meat, so having it ready to go in the freezer allows me to pull dinner together a lot faster.
Here are some examples of dinners I make using meat from the freezer.
With hamburger I make Bisquick Cheeseburger Pie, Taco Soup, Cheeseburger Soup, BBQ Beef Biscuits, Spaghetti with Meat Sauce,
Sausage – Simple Breakfast Casserole, French Bread Sausage Sandwiches
Chicken – Quick Chicken Soup, Chicken Rice & Broccoli Casserole
And those are just a few I could think of off the top of my head! Though this method probably won't work for everyone, right now it is working out really well for us. When I keep up with making sure the freezer is stocked so I can throw together a quick dinner, it really helps keep us from eating take-out.
What freezer cooking methods do you use?