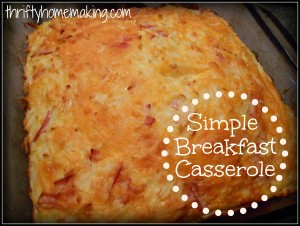 This is one of our favorite breakfast casseroles, even though we usually eat it for dinner! My husband wanted to try one with hash browns, so I looked up a few recipes and combined the ideas to create my own.
Ingredients:
1 bag of frozen shredded hash browns
1 package of egg substitute
Shredded cheese (I like Colby Jack)
Ham or sausage
Preheat oven to 425. Then defrost the hash browns in the microwave or oven.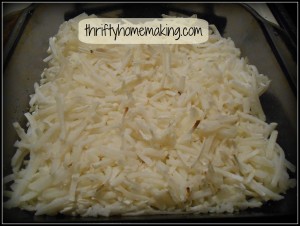 In the meantime, mix the egg substitute, meat, and a couple handfuls of cheese together in a bowl.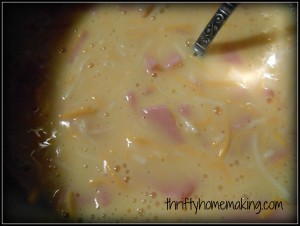 Once the hash browns are no longer frozen, mix the egg mixture and hash browns together in a baking dish.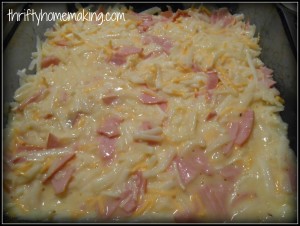 Bake for 40 minutes or until the middle is firm. Sometimes I like to take it out of the oven halfway through the baking time and add some extra cheese 🙂 Then, enjoy!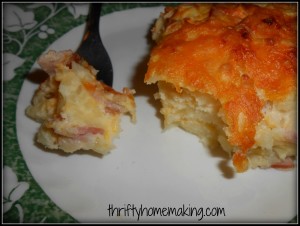 Yum!