This is a hearty, filling soup perfect for fall. I've made it with both fresh and frozen veggies and it turned out great each way. Recipe source: All Recipes.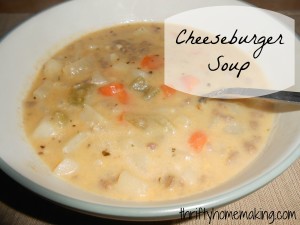 Ingredients:
1/2 pound ground beef
3/4 cup chopped onion
3/4 cup shredded carrots
3/4 cup chopped celery
1 tsp dried basil
1 tsp dried parsley
4 Tbsp butter
3 cups chicken broth
4 cups cubed potatoes
1/4 cup all-purpose flour
2 cups cubed Cheddar cheese
1 1/2 cups milk
1/4 cup sour cream (optional – I didn't use)
Directions:
In a large pot (I used an 8-quart stock pot) melt 1 Tbsp butter and saute onion, celery, and carrots.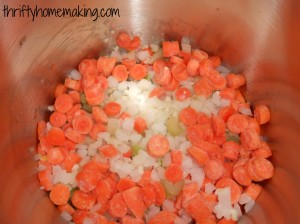 Meanwhile, cook beef, drain, and add in with the veggies.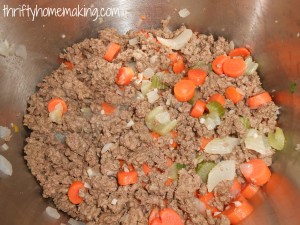 Stir in basil and parsley, then add broth and potatoes. Bring to a boil then simmer for about 10-12 minutes, or until potatoes are tender.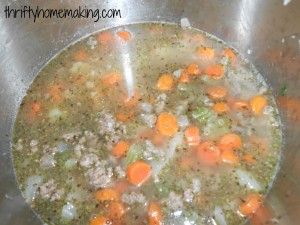 Melt the remainder of the butter in a separate bowl and stir in flour. Add milk and mix until smooth.
Gradually add the milk mixture to the soup, stirring continuously. Bring to a boil then reduce heat to a simmer. Add in cheese and stir. When cheese is melted, remove from heat.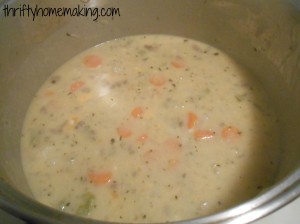 Enjoy !