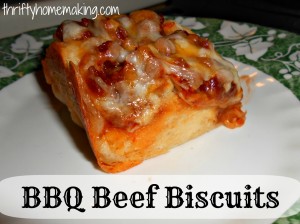 I came across this quick and easy recipe that my husband LOVED.
Ingredients:
1 pkg of 8 biscuits

shredded cheddar or colby jack cheese

BBQ sauce (approx. 1 cup)

1 lb of hamburger (I think I used slightly less)
Preheat the oven to 350.
Tear off 1/3 of each biscuit. Flatten and round them out and place in a brownie or cupcake pan. Combine 2 of the torn off pieces to fill in each of the remaining 4 spots in the pan.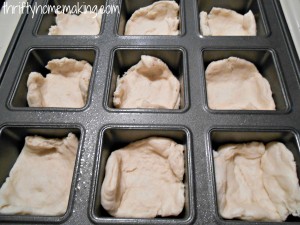 Mix the beef and BBQ sauce.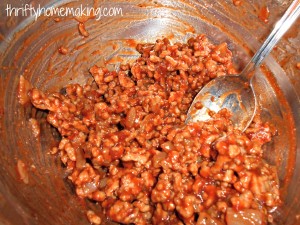 Spoon the mixture into each biscuit.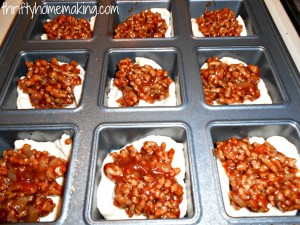 Top with shredded cheese and bake for 20 minutes.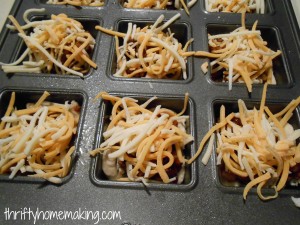 Enjoy!