This is one of our favorite recipes! My mom has been making it for years. I can't believe it took nearly 9 months for me to make it for hubby and myself. It's easy, doesn't cost a lot, and is delicious!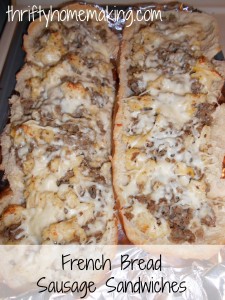 Ingredients:
1 loaf of french bread
1 lb of cooked sausage
1/2 pkg of mozzarella cheese
1 egg
Directions:
Start with your loaf of french bread.
Slice the loaf in half lengthwise.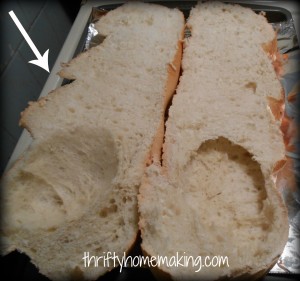 Then tear out the bread in pieces, leaving a nice shell.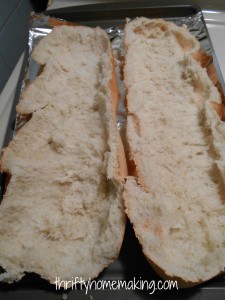 You should also have a bowl that looks like this:
Now set some of the cheese aside, but mix the rest in with the bread, along with the rest of the ingredients.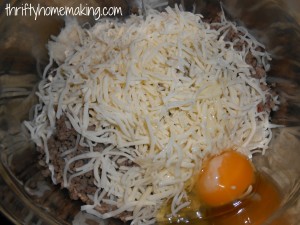 Mix it up! Your bowl should look like this: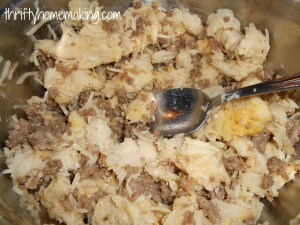 Now add the mixture back into the shell of the french bread loaves.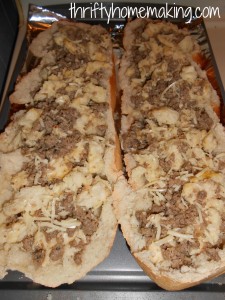 Now add the rest of the cheese on top!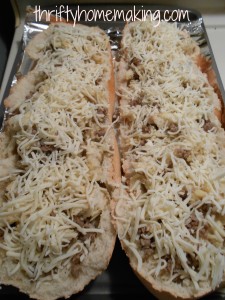 Wrap those babies in foil and bake at 350 for 20 – 25 minutes.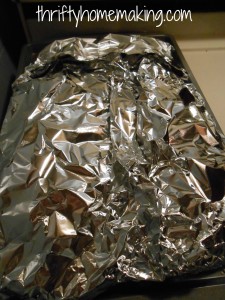 Take it out of the oven and take a look: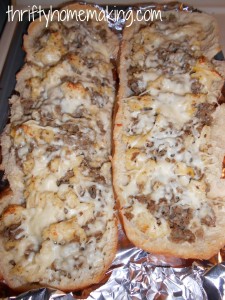 Note: after about 20 minutes in the oven, I took the top layer of foil off and stuck them under the broiler for a minute or two.
Cut into serving size pieces and enjoy!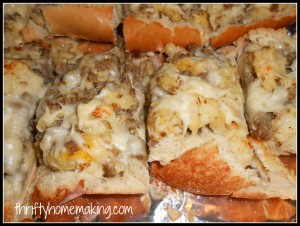 YUM!