*This post may contain affiliate links. For more information, read my disclosure policy.
Many evenings it seems easier to go through the drive-through than to throw something together for dinner. Especially after both my husband and I have had long days at work. However, I don't really like eating out and sometimes the problem is simply lack of inspiration or new ideas to try. So here are my favorite go-to dishes for busy evenings: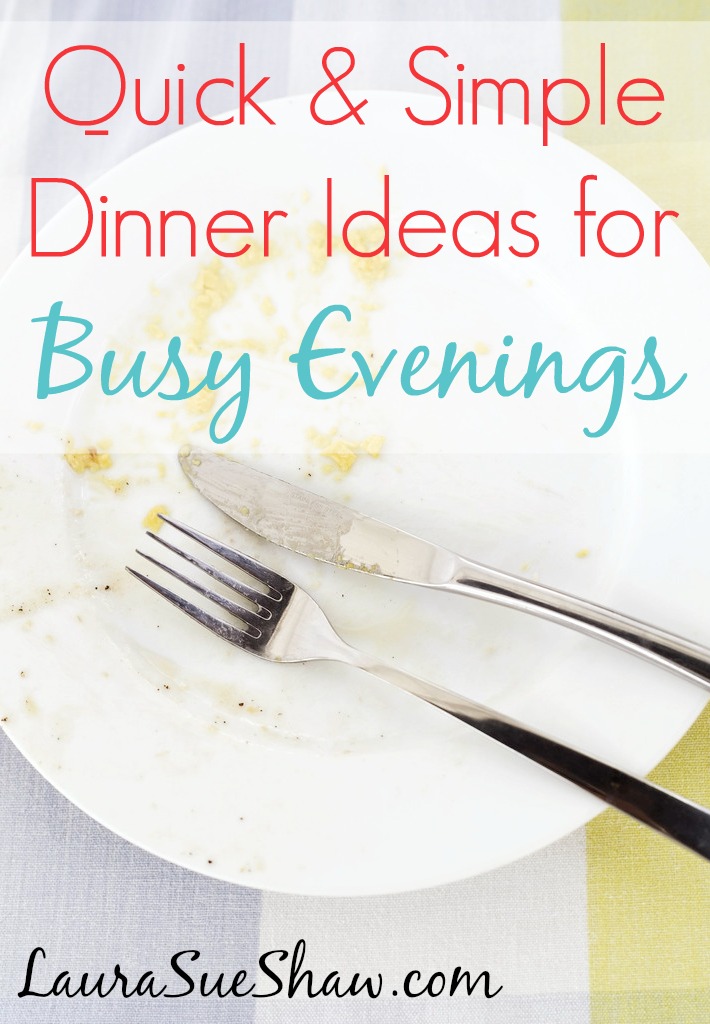 Nachos
Breakfast Skillet
Slow Cooker Soups (loaded baked potato, cheeseburger, taco)
French Bread Cheeseburger Sandwiches, French Bread Sausage Sandwiches, French Bread Pizza (You can make all sorts of creative meals with a loaf of French Bread! And at our Wal-Mart, they're only $1.)
Tacos
Sandwiches
Baked Potatoes (You can just stick them in the slow cooker all day and they'll be ready at dinnertime!)
Salad
Bubble Pizza  (meat & tomato sauce topped with biscuit pieces and baked in the oven)
English Muffin pizzas
There are all sorts of things you can throw together in a few minutes, especially if you follow my freezer cooking method.
To really make sure there are options in place for dinner, I always try to have a menu plan in place. Or, if you don't want to make a menu plan yourself, eMeals is a great option. They have several plans to choose from and they send you a grocery list and recipes each week. I've found it super helpful!
What are your favorite quick meals for busy evenings?