My husband and I thought some potato soup sounded good and I have been wanting to try new slow cooker recipes, so this is what I put together. It's full of cheesy bacon flavor, and with those two ingredients you can't go wrong 😉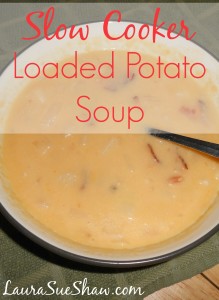 Ingredients:
1 pkg hash browns
2 – 3 cans of chicken broth
2 cups shredded cheddar cheese
1/2 onion, chopped
1 pkg bacon, cooked (I used the Applewood smoked kind from Aldi. It was delicious!)
1 cup milk
1/4 cup flour
Directions:
Cook onion to soften. Combine onion, hash browns and chicken broth in slow cooker and cook for 4 – 5 hours on high or 7 – 8 hours on low.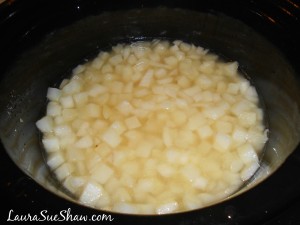 Cook bacon,  set aside to drain.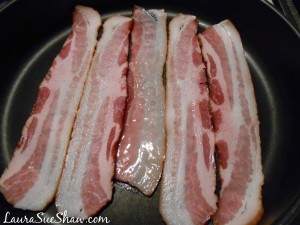 Combine milk and flour over low heat to combine and thicken. Add milk mixture into slow cooker. Then crumble bacon into slow cooker and combine.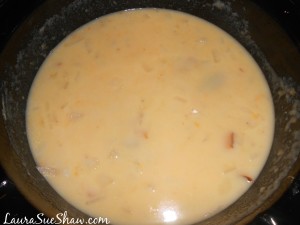 Let the soup cook a little longer and serve.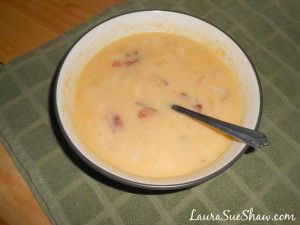 Yum!