If you've been reading my blog for awhile, you might have heard me mention my favorite planner, On the Go Planner from HEDUA. I mentioned it in my Binders & Planner Post and in My Top 5 Organizing Resources. Now this is my official review AND a giveaway for you!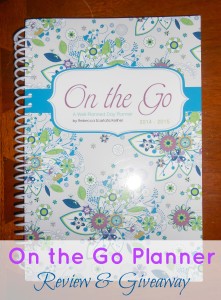 This planner has pretty much everything I look for in an all-around planner. It will have you set up for productive months and weeks. Some of my favorite features include…
1. Month at a glance
This is where I like to jot down any appointments or events to have a nice overview of the month.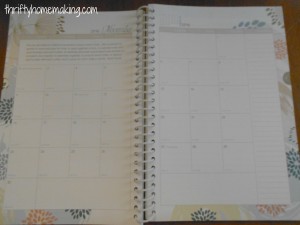 2. Yearly & Monthly Financial Planner
These pages are wonderful for keeping track of monthly finances. You can keep track of budgeted expenses, actual cost, and any difference. I like the next page too that has room for detailed expenses.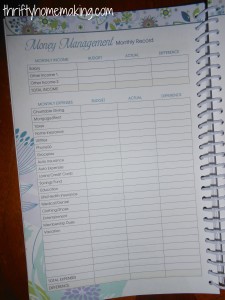 3. Note Pages at the beginning of each month
This is where I write out my goals and projects for the month. I also use extra space for keeping notes during important phone calls, etc.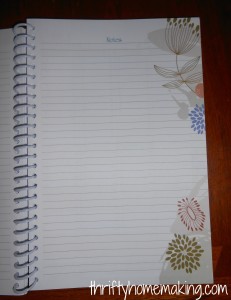 4. Weekly planner set up for: Daily To-Do Lists, Appointments, Grocery List, Dinner Menu, Bills to Pay, Birthdays/Anniversaries. and more.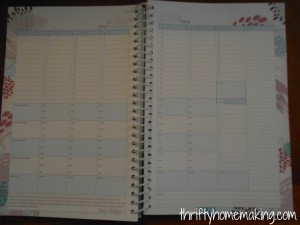 I love how these pages are set up for each week. I can see the whole week while keeping track of daily appointments and to-dos, plus jot down any items I need to pick up at the store that week.
5. Christmas Planner
It has plenty of space for gift ideas and shopping lists for everyone on your list. It also has a shopping trip page to plan out what you need to buy and where.
And that just scratches the surface of all the great pages that are included.
I've used the On the Go Planner for at least 3 years now. I don't know what I'd do without it! I love that I can have all the information I need in one place.
Here's your chance to win your own copy of the On the Go Planner! You can enter through the rafflecopter giveaway below. This giveaway ends June 19th!