Wondering how to make 2015 a productive, low-stress year? One key is to establish healthy habits. They take time before it's something you do automatically, but the effort is worth it in the end.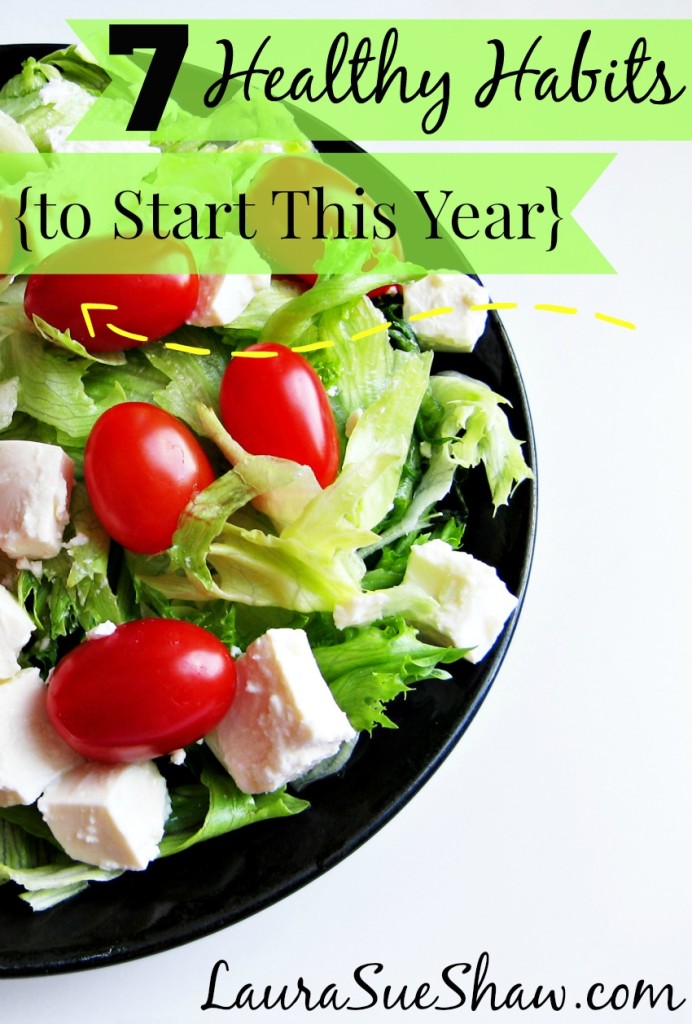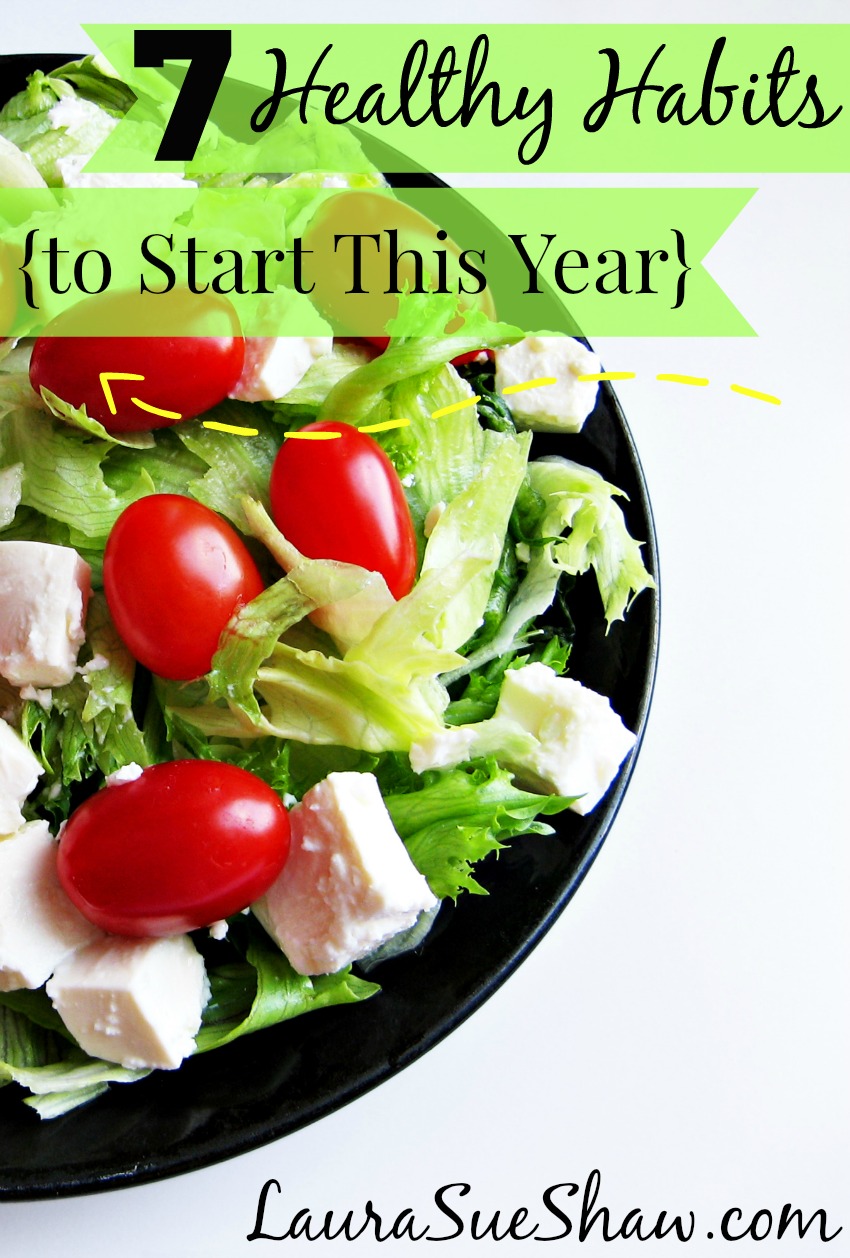 Get enough Sleep
How much sleep do you need each night? I usually see that at least  7 – 8 hours is recommended. For me, I do much better when it's about 8 hours of sleep.
To get enough sleep, going to bed on time is key. This means that an evening routine that prepares for your morning and helps you wind down is something that will help make going to bed on time easier.
Exercise
This is a tough one for me, but this year I'm working hard to make exercising a priority and creating habits to make it happen. This means getting up a little bit earlier to fit in at least 10 minutes of exercise to get my body moving for the day. When I'm able to fit in time to work out I usually do one of my favorite quick exercise routines for a fast but effective workout.
Eat well
How many fruits and vegetables do you consume each day? Are you eating a well-balanced diet? Most of us can do better in the category as well. I've found that getting seasonal or frozen produce, menu planning, and making sure healthy options are in the house are key to eating healthy. There are some great resources out there to help you get started eating a healthier, more energizing diet.
Drink more water
Water is essential to our health. Sometimes it's hard to drink enough, though. I try to start the day off with some ice water and drink more throughout the day. To add flavor, I also like the all-natural flavor mixes (I've found them at Wal-Mart) and to infuse fruit into a pitcher of water.
Take time to Relax
I'm not very good at this because I'm driven by my to-do list, but regardless, I do believe it's important to take time to rest, relax, and take a little bit of time for yourself to be re-energized. Maybe I need to start actually putting this on my to-do list! 😉
Simplify
Make it's your house or your schedule but in today's busy world I think we could all use a little more "Simple." Some ways to start simplifying is to de-clutter, clear out your schedule, and make a yearly and daily plan.
Let go of a Bad Habit
Sometimes it's necessary to let go of the bad to make more room for the good. What's a not-so-great habit that needs to go to make room for better health and wellness in your life?
Maybe it's cutting back on soda, unhealthy daily snacks, or staying up too late. Whatever it is, come up with a good habit to replace it and works towards making it a reality.
These are all great habits to start, but don't try to begin them all at once! That's a good way to get burned out. Instead, take baby steps and focus on building one habit at a time.
If we take small steps to slowly build these healthy habits into our lives, we can make this year our healthiest yet.
*This post may contain affiliate links. You can read my disclosure policy here.