It's really hard to even think about starting a new way of eating by avoiding convenience and pre-packaged meals. I don't eat 100% "real" food and probably never will. However, I try to balance my diet with as many healthy, whole foods as I can. So, I've compiled a list of my favorite resources for eating more real foods.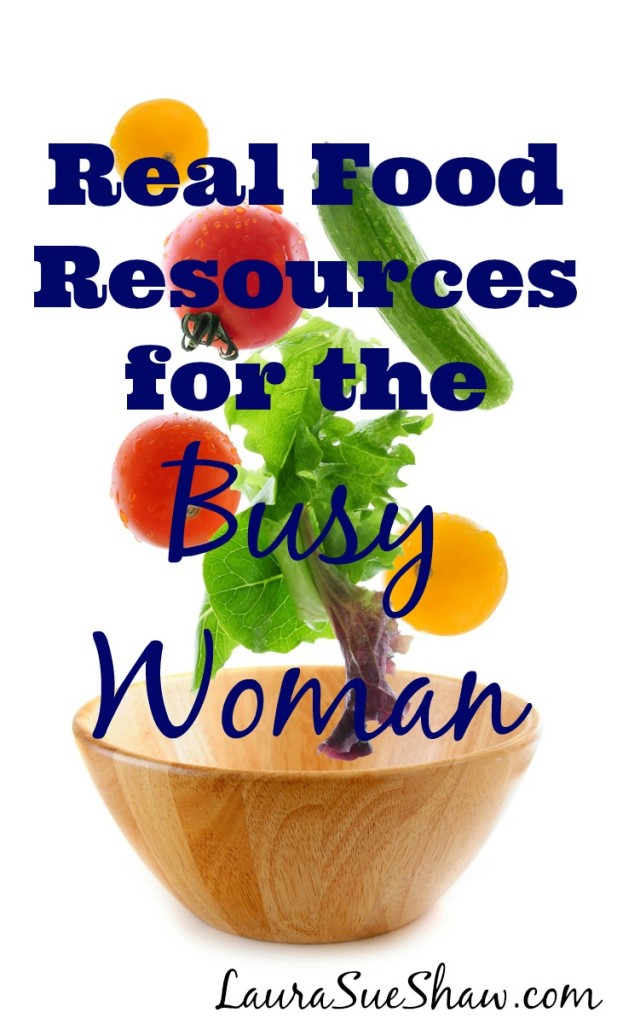 (This is my blog post, but I wholeheartedly believe in baby steps such as these! This post includes 5 small adjustments to make to start  your real food journey.)
I love this ebook. It's full of great information, practical advice, yet balance at the same time. It includes some yummy recipes too!
This ebook is full of tips to save money while feeding your family wholesome, nutritious meals. It's really helpful because eating real food can become quite expensive if you're not careful!
Laura has tons of recipes, e-books, and an e-course to make real food managable. One of my favorites is her book "Healthy Make-Ahead Meals and Snacks." It has some awesome healthy freezer recipes!
This is where I pin all my healthy and clean eating finds from around the web.
6. EMeals Clean Eating Menu Plan
If you want all the planning done for you, the emeals clean eating plan with deliver a menu and shopping list right to your email inbox every week! (Check out my post on their Salsa Chicken recipe for an example)
What are your favorite real food resources?
(This post contains affiliate links. You can read my disclosure policy here.)