I don't know about you, but I seem to have some serious trouble finding time to fit exercise into my day. Part of the problem is that I should make it a bigger priority that I do. However, since it's hard to do a long, intense workout very often, quick workouts are much easier to schedule in. Here are a few things I'm learning about finding time to work out..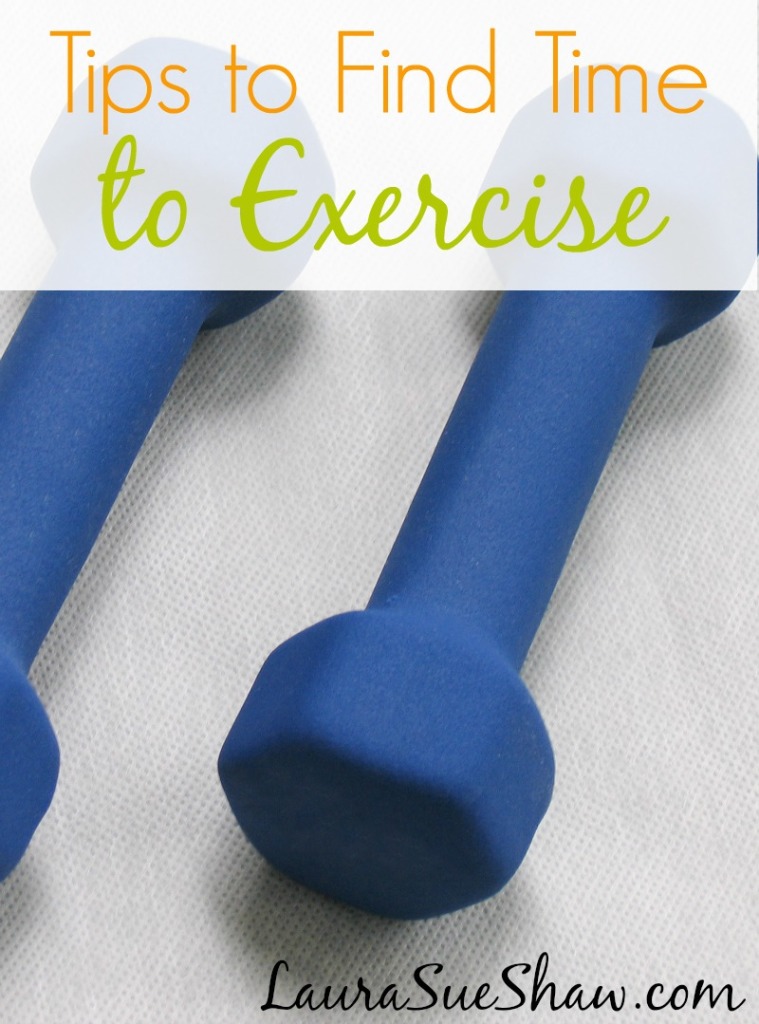 Keep it Simple
At this time I'm looking for simple ways to get workouts in. P90x might eventually fit in, but not right now! 😉
Here are just a few quick, simple workout ideas:
Vacuuming, scrubbing the floor, it counts! 😉
Jump rope
Hula hoop
YouTube Workout Videos (These are my favorite) You can also find Zumba and all sorts of free workouts on YouTube.
Make it a Priority
To get workouts fit into your schedule, they have to be a priority. It's not always a very fun priority, but it's important to take care yourself! Exercise can decrease stress and give you more energy.
Schedule Smart
Depending on what works better for you and your schedule, you can work out all at once or try to fit in 2 or 3 10-minute sessions every day. For me, a quick session in the early morning before work and then a longer one in the evening a few days of the week should work well.
How do you fit in exercising and make it a priority?
~ This post is part of the October Series on Taking Time to Rest, Re-Charge, and Take Care of Yourself! ~