I had an audacious goal to read two books a month this year. I met that goal for about the first half of the year, but then things got busy. I've certainly made progress, though, and that's what matters. It's hard to find time to fit reading into an already hectic schedule, so here's some tips to help you do just that: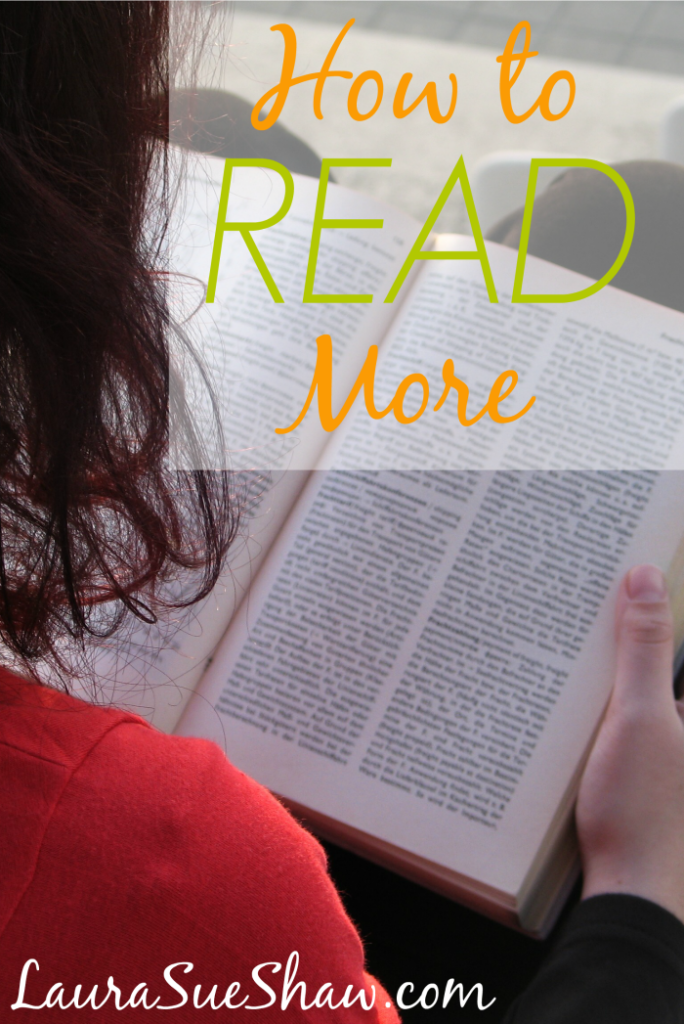 Use Kindle app on your phone or tablet
I love having access to my entire Kindle library on the go! You don't have to have an actual Kindle either, the app is free and you can also use the free web reader.
Have more than one book going
This way if you're not really in the mood to read one of the books you're working on, you can pick up the other one.
Read before bed
Before bed is the time that I get most of my reading done. If I get to bed on time, that is.
Sneak in a few pages here and there
Even if you don't have time to get much reading done, every little bit gets you further along. You can usually squeeze in a couple pages while waiting in line, in a waiting room, on a quick break, etc.
Listen to Audio Books
You could listen in the car, while working out, or as you're cleaning the house.
If it doesn't hold your interest, don't be afraid to set it aside
I think if a book doesn't apply to your life as you thought it would or it just isn't at all interesting, you shouldn't feel bad about setting it aside. This gives you a chance to read something that is helpful and inspiring and not waste time on something that's not. However, you could always give the book another chance in the future.
I've loved reading since I was very little and I'm thankful for parents who always encouraged me to keep reading and learning. It has instilled in me that I want to be a lifelong learner and continue reading, learning, and growing.
How do you fit in time for reading?
~ This post is part of the October Series on Taking Time to Rest, Re-Charge, and Take Care of Yourself! ~