Do you have mental clutter?
There are all sorts of resources to tame the physical clutter. I have many of my own.. the 10 Day De-Clutter-a-thon, How to De-Clutter Stress free, 10 De-Cluttering Ideas, and more.
But what about the clutter that lives somewhere else.. our mind.
If you're anything like me, then your mind is spinning seemingly non-stop. But there are ways to get some mental rest and some peace and quiet.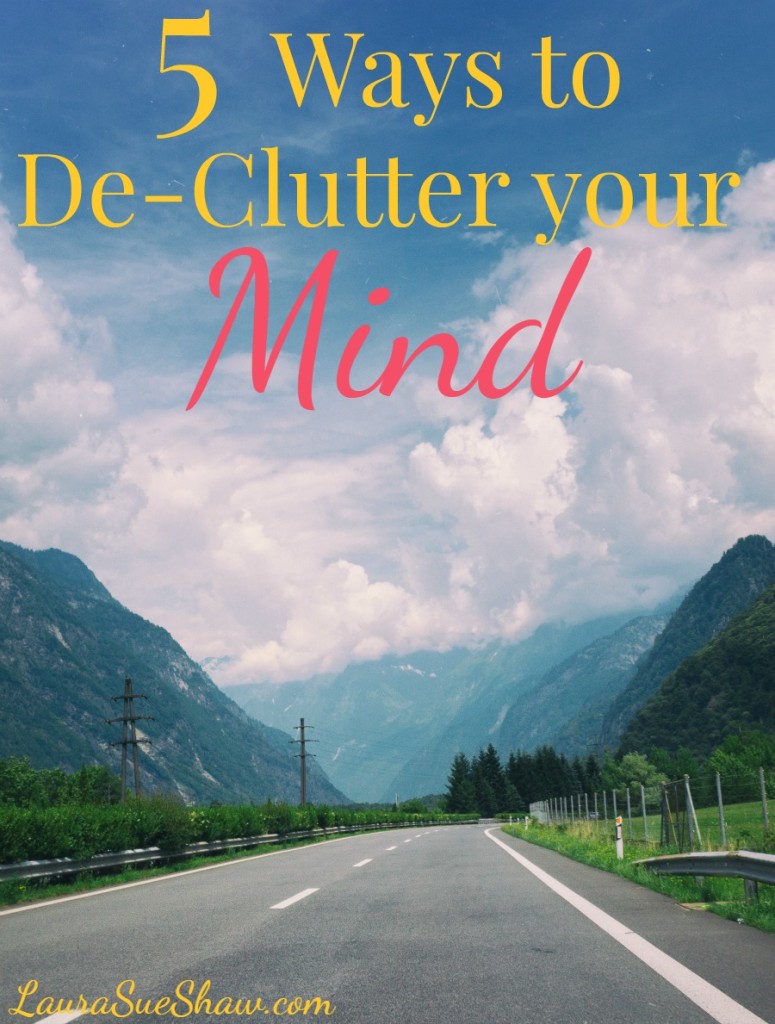 Create Systems
Creating systems and routines for things that need done can make those tasks seem pretty mindless once you're used to them.
For example, when your routine is set to exercise first thing in the morning, then it's something you will eventually do automatically.
Make Lists
It's important to get all of those to-dos written down in a consistent place so you don't have to worry about remembering everything you need to do… you just take a peek at your list!
Keep a Journal
If you're keeping at list for all of your things to do, keeping a journal is a great way to keep track of all of your other thoughts.
My Journaling tends to go in spurts. But when I do it's nice to look back and see how things have ended and how God has worked in my life.
Use a Task Management System
Do you have a task management system? It could be on your phone or in a physical planner, but it's important to have one central location where you keep all of your tasks and due dates stored.
De-Stress
Take time to do something you enjoy to de-stress and get your mind off whatever is bothering you. It's tempting to feel selfish to take that time for yourself.  Believe me, I've been there. But when I take just a little bit of time to relax I end up feeling rejuvenated.  I'm more productive and therefore have more time to spend on other things.
I think sometimes mental de-cluttering is as important as clearing the physical clutter. With a clear mind, we're able to put more focus on what truly matters.
How do you mentally de-clutter?