Do you have a mile long to-do list but don't know where to start?
Get organized with this FREE printable to-do list that is prioritized. You can break your tasks down into 3 different categories.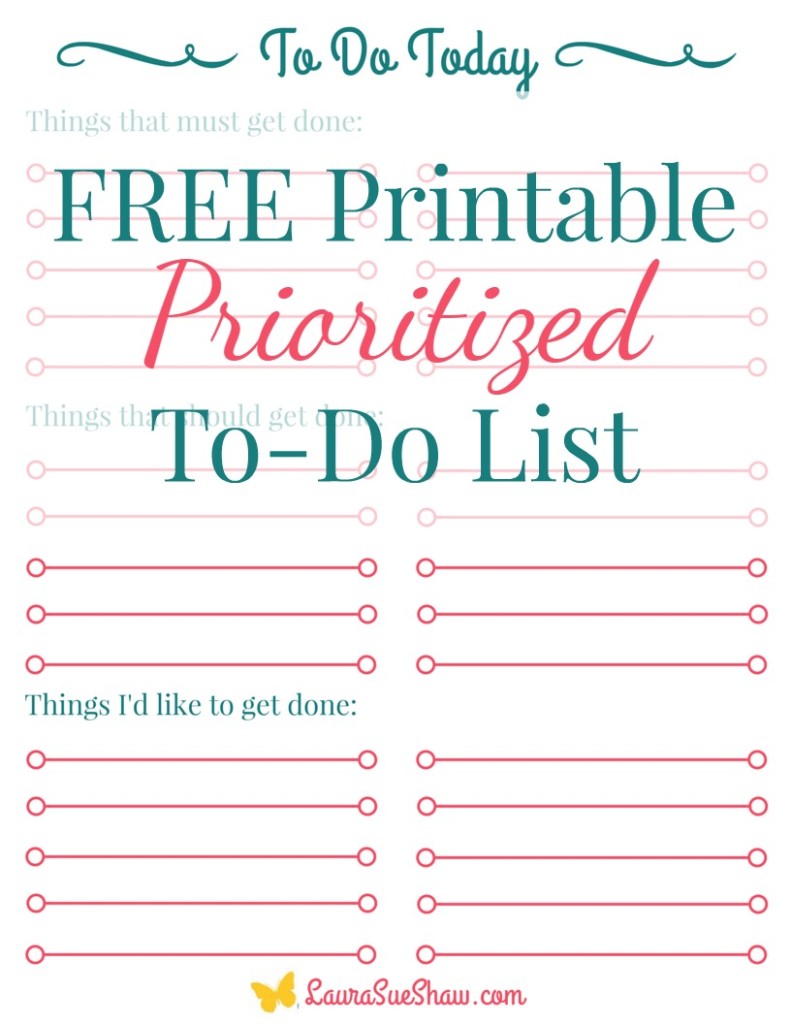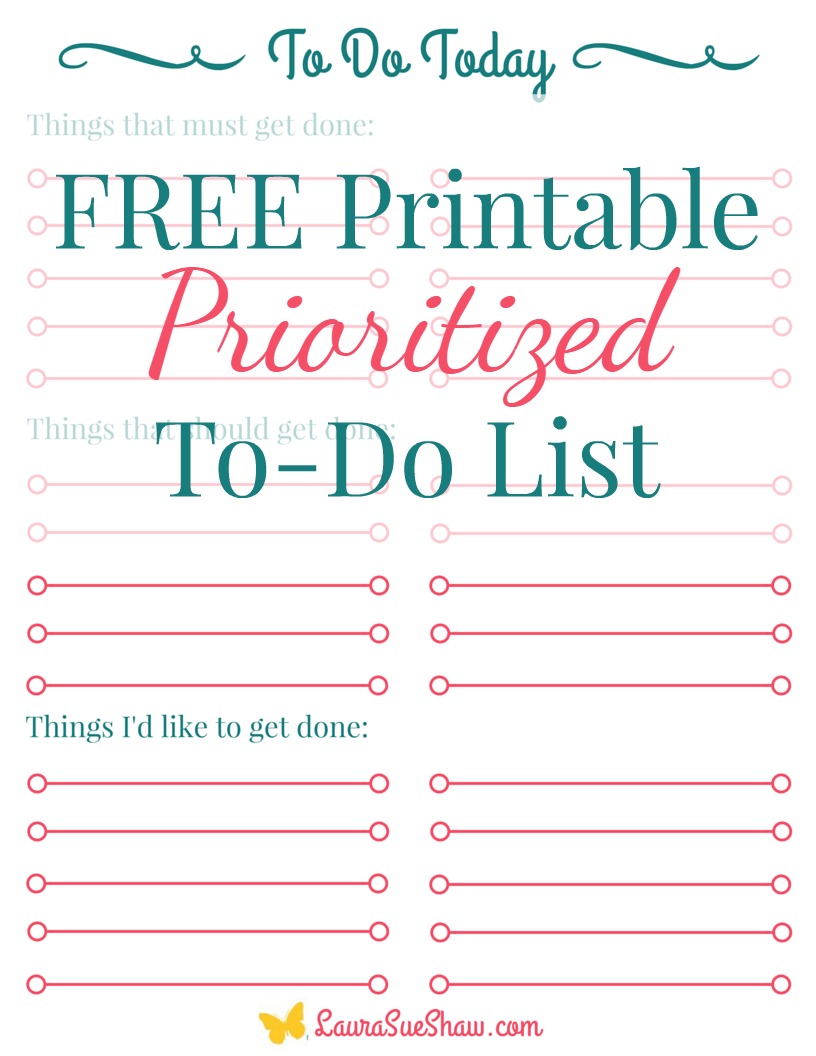 The first category is things that must get done. These are obviously at the top of your priorities.
The next category is for things that really *should* get done. BUT… it's not the end of the world if it doesn't happen that day.
Finally, there is a category for things that you want to get done – the things that would be nice to fit in, but are the lowest rank in priority for the time being.
I hope this list is helpful for you with your planning!
Click here to download your Free Printable Prioritized To Do List
Here are some resources for your next steps of planning: