These are so easy to put together and I like that they are totally safe.. no nasty chemicals! I can count on them to clean and disinfect my house. They work great for wiping down counters, sinks, doorknobs, light switches, and such.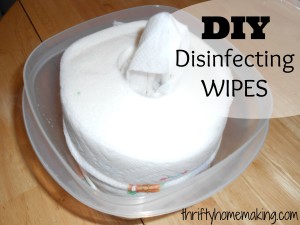 You'll need:
1 roll of high-quality paper towels
A deep container
1 cup water
1/2 cup vinegar
essential oil (I used lemon)
Cut paper towels down to fit in your container.. the deepest one I had would hold slightly less than half a roll of paper towels.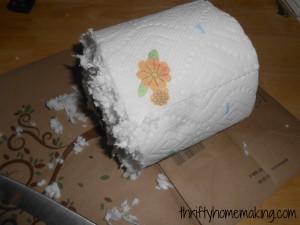 Set out your container and add the water.
Then add the vinegar and essential oil into the container. 5 to 10 drops of essential oil is good.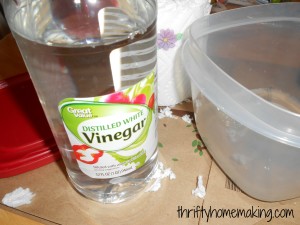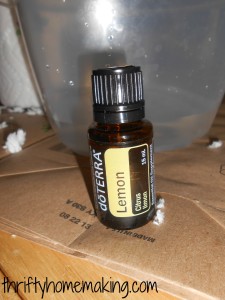 Put the paper towels in and let them soak for several minutes.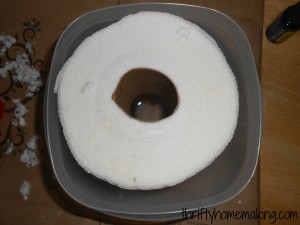 Put the lid on, flip the container upside down, and let sit for another 5 to 10 minutes.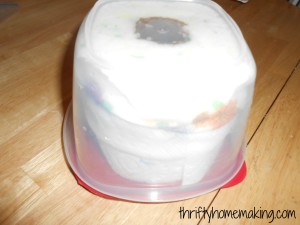 Remove the lid and pull from the center.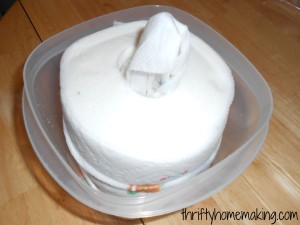 And then start cleaning!

What are your favorite green cleaning tips?
Thank you so much stopping by my blog! I'd love to keep in touch!
Be sure to "like" the Facebook Page for tips, inspiration, and more!