How would you like to pretty much never worry about what's for dinner again? It can happen when you put together a rotating and/or themed menu plan. Just one big batch of planning can turn your dinner prep in a stress-free event.
Here are some ways that I've simplified meal planning for our family.
I made a list of easy meals we like
Right now I have about two week's worth of dinners listed in my planner and home management spreadsheet. I'm going to add more as we go along, but I thought this was a good starting point.
I try to stick to simple meals that can be made quickly. Because by evening neither my husband or I have a lot of energy to devote to cooking.
It makes grocery shopping easier
You're not searching for obscure ingredients that you don't use very often. Instead, you have items that you usually buy about once a month. This makes getting in and out of the store much faster, which is always a good thing in my book!
I make larger batches
Thankfully neither of us mind leftovers, so I usually make a larger batch of chicken in the crock pot on the weekend. Then we have leftovers for a couple of weeknights where we can mix it up with different sides, or shred to add to soup, casseroles, etc.
I keep sides simple
The sides we have are quick and simple. We like microwavable steamer bags of veggies, or will just heat up a can of green beans or sweet corn on the stovetop. Sometimes I'll throw a couple baked potatoes in the oven too.
Or, I make a one dish meal
I also like to make one-dish meals like stir fry or a casserole. Another benefit to this is that it cuts down on the amount of meat you need to make a meal – because meat is expensive!
One of my favorites is cheeseburger pie (a veggie is a good side to have for this, but it *could* be a one dish meal).
Another easy one dish meal is a stew – I put stew meat (or any meat, really) in the crock pot and throw in some carrots, potatoes, or whatever veggies I have on hand with some seasoning and let it cook all day. It doesn't get much simpler than that!
These are the main ways I keep meal planning really simple for my family. I hope you've found some inspiration to simplify meal planning in your own life!
Learn to create a rotating menu plan so you never have to meal plan again!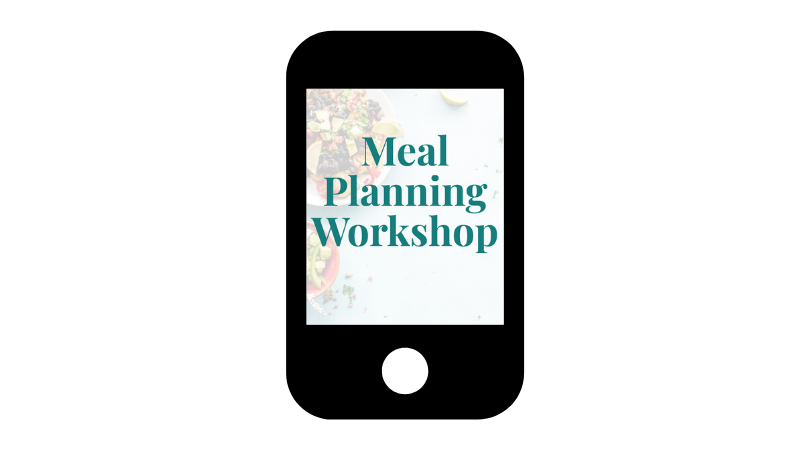 This workshop is exclusive to my Simple Living Society membership community, so be sure to join the waitlist so you'll be the first to know the next time to doors open!
*This post contains affiliate links. See my disclosure policy here.