Ready for a better way to manage your home well?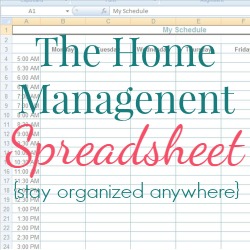 I knew there had to be a better way than the bulky home management binder that kept frustrating me.
So I decided to digitize it and created this home management spreadsheet. And now I'm sharing my creation with you!
Do you have trouble keeping schedules and important information organized?
And how often do you need that info and you don't have it with you?
Those were the problems I was having before creating my Home Management Spreadsheet. As much as I love my paper planner, I needed something more for my busy life. And a bulky binder just wasn't going to cut it.
I love that this planner is digital – I can access it anywhere I have my phone and keep it updated when I'm on the go.
There are several tabs to keep track of so many things, including:
Contacts
Birthdays and Anniversaries
Grocery List
Favorite Meals
Pet Info
Cleaning Schedule
Auto Maintenance
Home Projects
Book Inventory
DVD Inventory
and more!
Using this sheet will leave you with peace of mind – having all of your info organized and simplified.
It's easy to use and has about everything you'll need to track for managing your home and life well.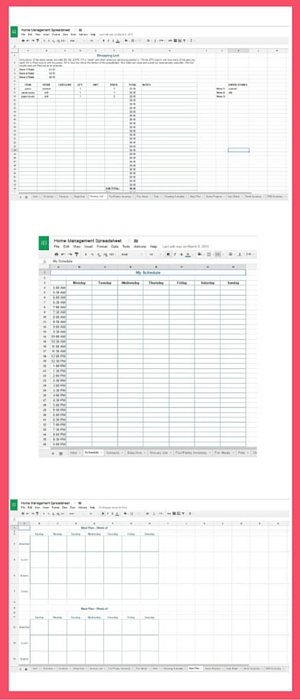 Ready to stay organized from anywhere?