This Bisquick replacement work wonderfully! It doesn't have any questionable ingredients that store-bought baking mixes do, either. You can quickly mix up a batch of biscuits, pancakes, waffles, and more with this recipe.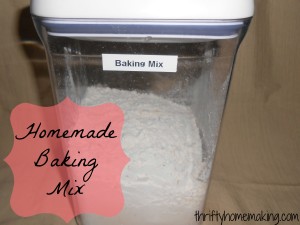 You'll need:
6 cups of flour
1 Tbsp salt
3 Tbsp baking powder
1 stick butter
Let the butter soften and slice into small cubes. This will make it easier to mix.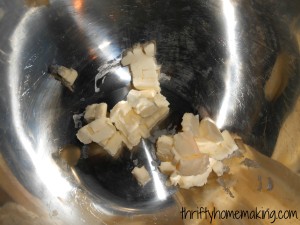 Add the salt and baking powder.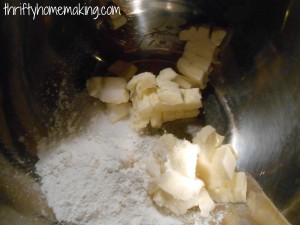 Then add the flour.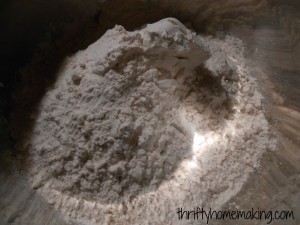 Mix with a pastry cutter, masher, or pulse in a food processor until combined and crumbly.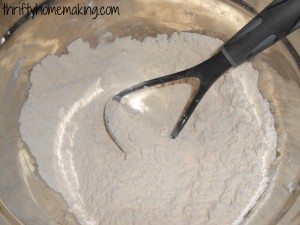 Store in an airtight container in the refrigerator until you're ready to use it!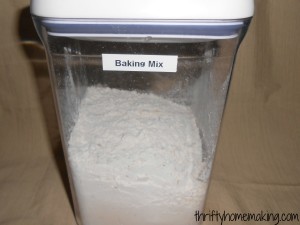 I love having this mix ready to go. It makes it so much easier to make homemade batches of all sorts of baked goods. It can also be substituted for anything that you use Bisquick in.. like my favorite Bisquick Cheeseburger Pie!
What are your favorite uses for Bisquick or baking mix?