Mmm.. I just love a warm slice of pumpkin spice bread as the days are getting cooler and fall is beginning. This recipe turned out great.. not only is it easy, it's healthy too!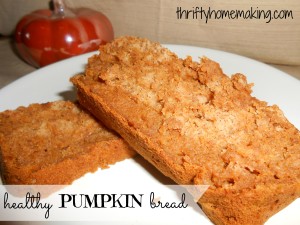 Ingredients:
1 1/2 cup flour (whole-wheat, white, or whatever kind you want)
2 1/2 tsp cinnamon
1 tsp baking soda
1/4 tsp baking powder
1/4 tsp salt
2 eggs
1/2 cup applesauce (or oil)
1/4 cup honey
1/4 cup maple syrup
1/2 tsp vanilla
1 1/4 cup pumpkin puree
Directions:
Preheat the oven to 350.
In a large bowl, mix the dry ingredients together.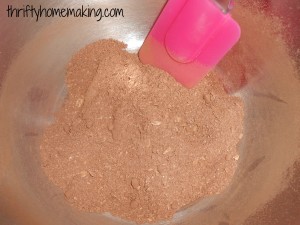 Make a hole in the center of the dry ingredient mixture and add the eggs, applesauce, honey, maple syrup, and vanilla.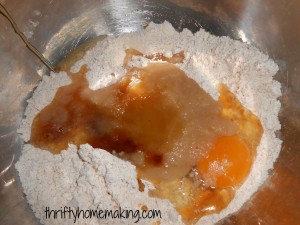 Fold in the pureed pumpkin.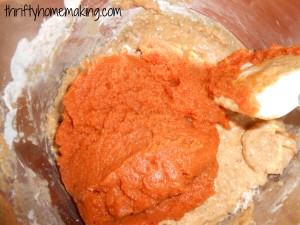 Grease a large loaf pan and pour in the batter.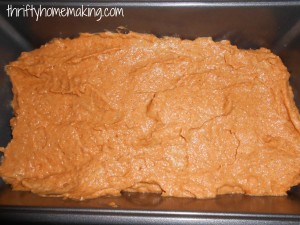 Bake for 20-25 minutes, or until a toothpick inserted at the center comes out clean.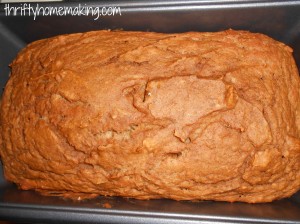 Yum! A delicious & healthy pumpkin bread that's perfect for fall!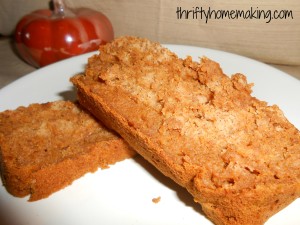 Want to Learn More About Cooking with Healthy, Whole Foods?
Then I highly recommend Real Food for the Real Homemaker! It has tons of great information about beginning a whole-foods journey, plus it comes with lots of fantastic recipes!

(*Please note that these are affiliate links. You can read my disclosure policy here.)