Last week I wrote about a 10 Day De-Cluttering Plan to get your house in shape in only 15 – 30 minutes per day. But I got to thinking it would be even better if you had a handy checklist to go along with it! So, I got to work and put one together…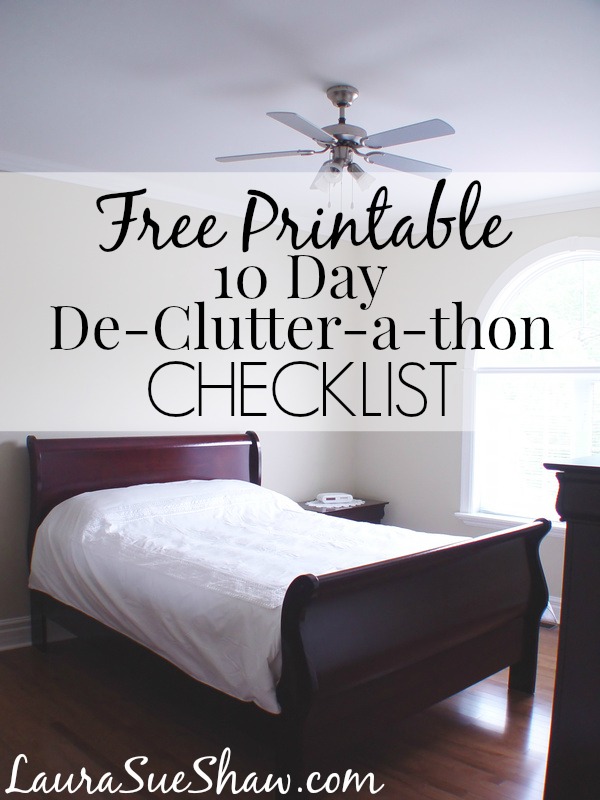 *UPDATE – This now includes items from Round 2 of our De-Clutter-a-thon!
Enter your name and email below to get your free checklist!
Now you have something to stick on the fridge or insert into your planner to keep track of what de-cluttering you have accomplished. Then you can check it off once it's done!
Be sure to let me know how your De-Clutter-a-thon goes!