Several months ago I published a list of 12 Verses for When You're Stressed. I got to thinking that it was about time I added on to that post with something extra to help. So I created some printable Bible verse cards for you to print and carry with you and aid in memorization. That way you have easy access to these scriptures whenever you feel the need to turn to them.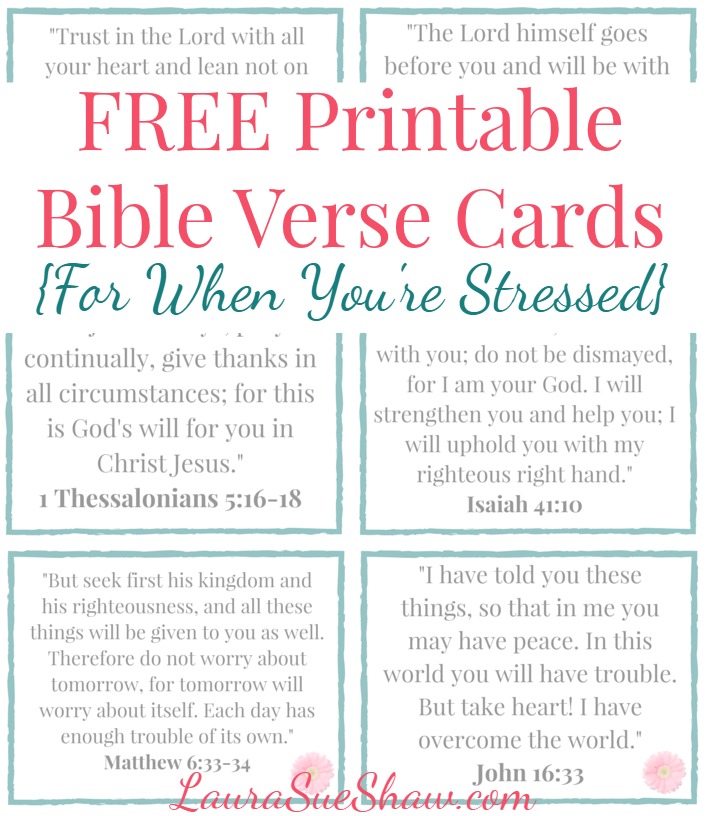 I pray you find these helpful and encouraging in the times you feel the stress coming at you. May you turn to the Lord and His peace!
Just enter your name and email below and the file will show up in your inbox:
Hope you have a blessed day!
See also: