*This post contains affiliate links.
While I always like when my home is clean and looking nice, I don't always enjoy the process of getting it to look that way. But I have a few secrets up my sleeve that keeps my time cleaning to a minimum without sacrificing the cleanliness of my home.
Today I'm sharing the products I use and love for cleaning my home quickly and efficiently.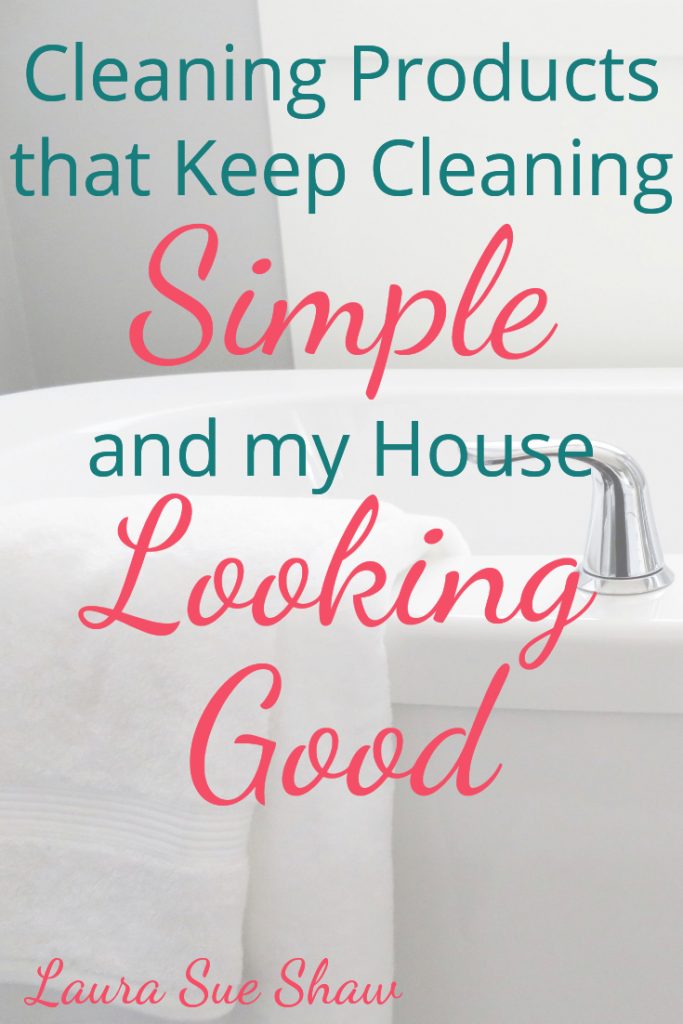 Shark Rotator Vacuum
It may be weird to gush about a vacuum cleaner but I'm going for it anyway:
I LOVE my Shark. A couple months before my son was born, my mom convinced me to get a good vacuum cleaner. And I'm so glad she did – between the dog hair and all the food my toddler throws on the floor, the Shark is a lifesaver. I use it on my rugs, my hardwoods, everything. It works SO well and I highly recommend it.
doTERRA On Guard Cleaner Concentrate
I love the On Guard cleaner concentrate from doTERRA. The bottle lasts a long time and can be used for cleaning pretty much your entire home. Not only that, I know that it's completely safe for my son and our dog. I don't have to worry about any nasty chemicals all over the surface of my home.
Method Squirt + Mop Hardwood Floor Cleaner
When I don't use the doTERRA cleaner, I use the Method Squirt + Mop Hardwood Floor Cleaner that I order from Grove Collaborative or Amazon. The almond smell is amazing and it leaves my hardwood floors looking incredible.
O-Cedar Microfiber Mop
I like using this large mop when cleaning the floors. It swivels effortlessly and I feel like the large size makes cleaning go faster.
Microfiber Cloth
I always dust with a microfiber cloth. I've found it cleans far better than using a regular towel. The dust just clings to it and I simply throw it in the wash when I'm done. And if I'm feeling really ambitious I'll use a little homemade dusting spray too.
So now you know my secret weapons for keeping my home clean in the smallest amount of time possible. With my favorite vacuum, cleaning products, mop, and cloths my home gets cleaned quickly and easily.