Oh, the never-ending chore of emptying your email inbox. Every time I get it cleaned up, I soon have 20 more emails to go through. Lately I've been trying harder to keep it under control. Here are 5 things that I think helps keep my email inbox organized.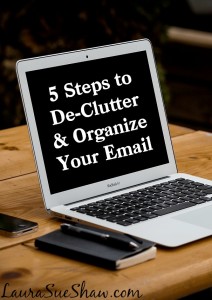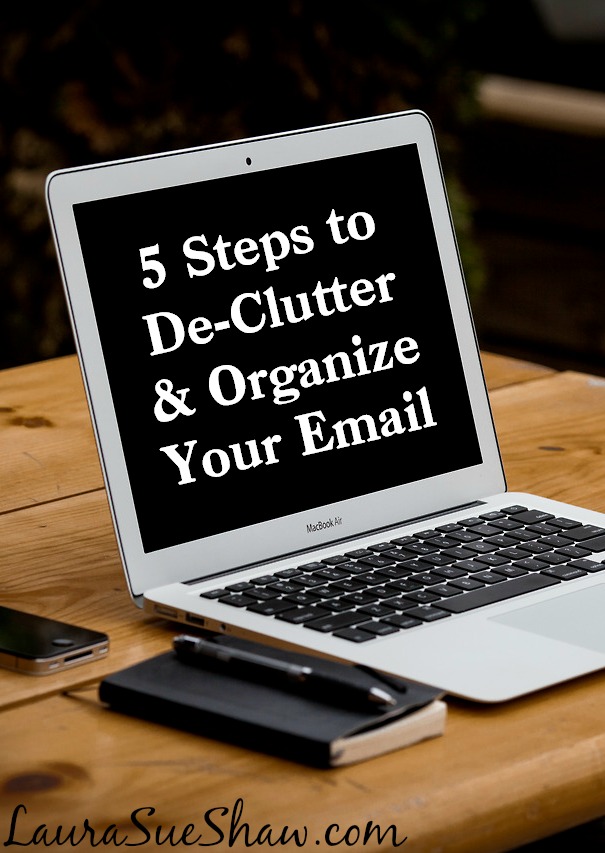 1. Unsubscribe
If you want to get your email inbox under control, you need to use this ruthlessly. I usually feel kind of bad unsubscribing, but if I end up missing those emails I can always subscribe again.
2. Delete
Again, use it ruthlessly. And if you find yourself using it over and over from the same sender, it's probably time to go back to step 1.
3. Get Folders Organized
I have lots of email folders, but it's a quick way to move things that aren't urgent but I don't want to delete. It's also a great way to keep track of information without cluttering your actual inbox.
4. Follow up File
Have a particular file to put emails that might need more follow-up.
5. Reply right away
For the rest of the emails, reply right away or move into the follow-up file.
How do you keep your email inbox uncluttered and organized?