*This post contains affiliate links. For more information, read my disclosure policy.
For the past few years I've tried to read several books in the categories of both personal growth and business and blogging growth. 2015 is no different, and I've started compiling a list of what I'd like to read this year. Here's what is on my list so far: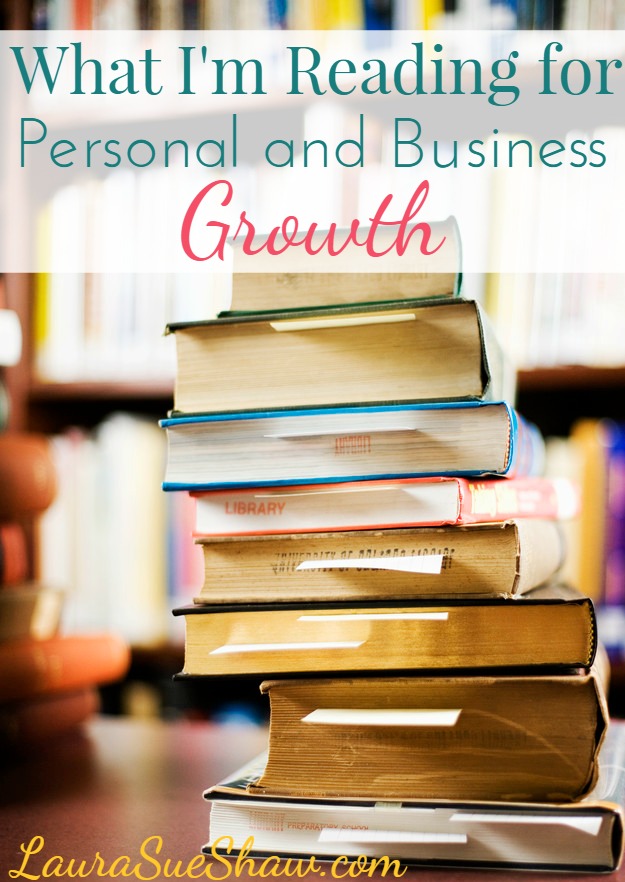 Personal Growth
These books are ones I want to read to grow my relationships with God, my family, my friends, and grow as a person.
Everyday Confetti by Karen Ehman and Glynnis Whitwer
I think adding little celebrations in life is so important. I think this books will have lots of advice and ideas for creating a joyful home.
A Confident Heart by Renee Swope
I think we've all doubted ourselves at one time or another. This book shows how to live confidently in God's promises.
A Wife After God's Own Heart by Elizabeth George
I'm a big fan of author Elizabeth George and I'm looking forward to reading this book of hers on strengthening your marriage.
Women Living Well by Courtney Joseph
This one is about finding joy in where you are and what you have.
Balancing it All by Candace Cameron Bure
Candace is for sure a busy lady! I'm looking forward to reading about how she juggles her career and putting her marriage and family first.
Business Growth
I was thankful to receive a lot of great business books for Christmas, I always enjoy reading about business and blogging.
How to Blog for Profit Without Selling Your Soul by Ruth Soukup
I've read this book before, but it is so full of great advice that I'm going to read it again. If you are wanting to uplevel your blog, I highly recommend it!
"Purple Cow" and "Tribes" by Seth Godin
I hear Seth Godin is an online marketing genius, so I look forward to learning from his wisdom on the topic.
ProBlogger: Blogging Your Way to a Six-Figure Income by Darren Rowse and Chris Garrett
I've heard great things about this book. It covers many aspects of blogging and online business.
Blog Design for Dummies by Melissa Culbertson
I'm looking forward to reading about how to make my site more reader-friendly through navigation, colors, images, and more.
My goal is one book per month. As you can see, there are only 10 books listed here. That's because I want to leave a couple spots open for any new books that are released or other ones I hear about that I might want to add to my list.
This year's list was shorter than last year when I tried to read 2 books each month. I didn't quite reach that goal, so this year I decided to cut it in half and leave plenty of time to actually implement what I learned.
I think reading a well-rounded group of books each year is a great way to learn new things, grow as a person, strengthen relationships, and gain plenty of wisdom and insight to apply to your life.
What's on your reading list for this year?