Recently I shared a recipe for a slow cooker loaded potato soup that I love. But then I was introduced to another recipe that is so easy and so delicious I just had to share this one with you too! This soup is creamy, cheesy, and perfect for a chilly day.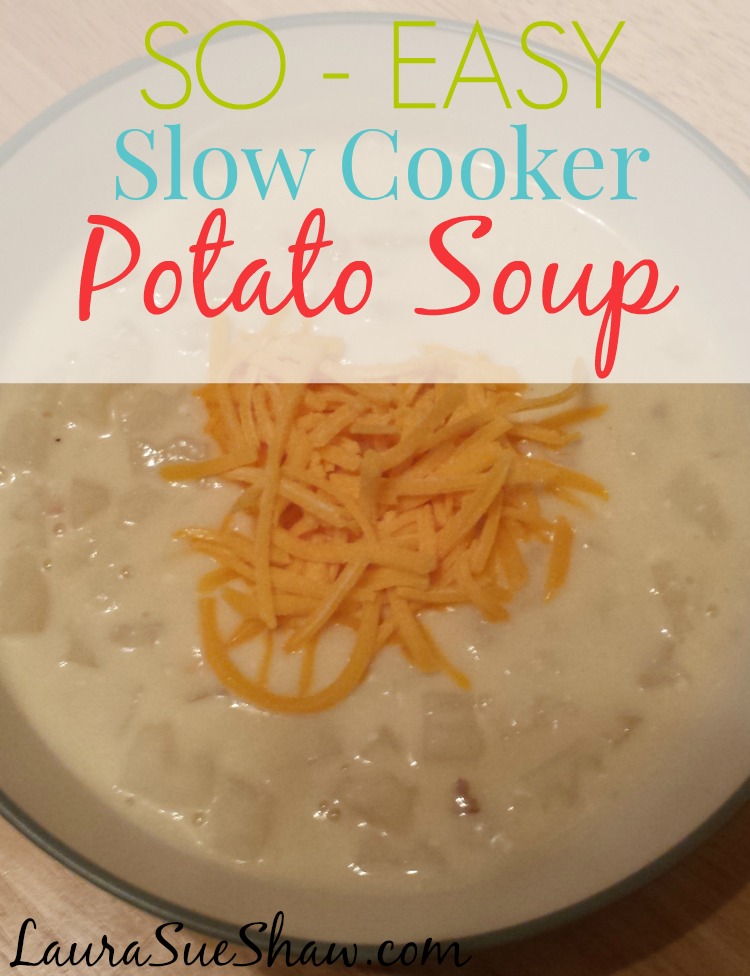 Ingredients:
1 30 oz. bag frozen hash browns
1 32 oz. box of chicken broth
1 can cream of chicken soup (10 oz)
1 pkg. cream cheese
3 oz. bacon bits
1 cup of shredded cheddar cheese
salt and pepper to taste
Put the potatoes in the slow cooker. Add the chicken broth, cream of chicken soup, half of the bacon bits, and a pinch of salt and pepper.
I, unfortunately, forgot to buy bacon bits when I was making this. So in case that happens to you as well, let me assure you that it still tastes fantastic without them 🙂
Cook on low for 8 hours or until potatoes are tender.
An hour or so before serving, cut the cream cheese into small chunks and put in the crock pot. Mix to combine and a few more times throughout the hour. When the cream cheese is melted, it's ready to serve!