Today let's talk a simple strategy for creating healthy habits in order to reach your health goals. I heard this strategy recently and thought how easy it sounded even though I had never really thought to do this before.
The strategy is to simply REPLACE habits with better ones. This way, you're not really trying to implement some big new thing, you're just replacing something that you are already doing.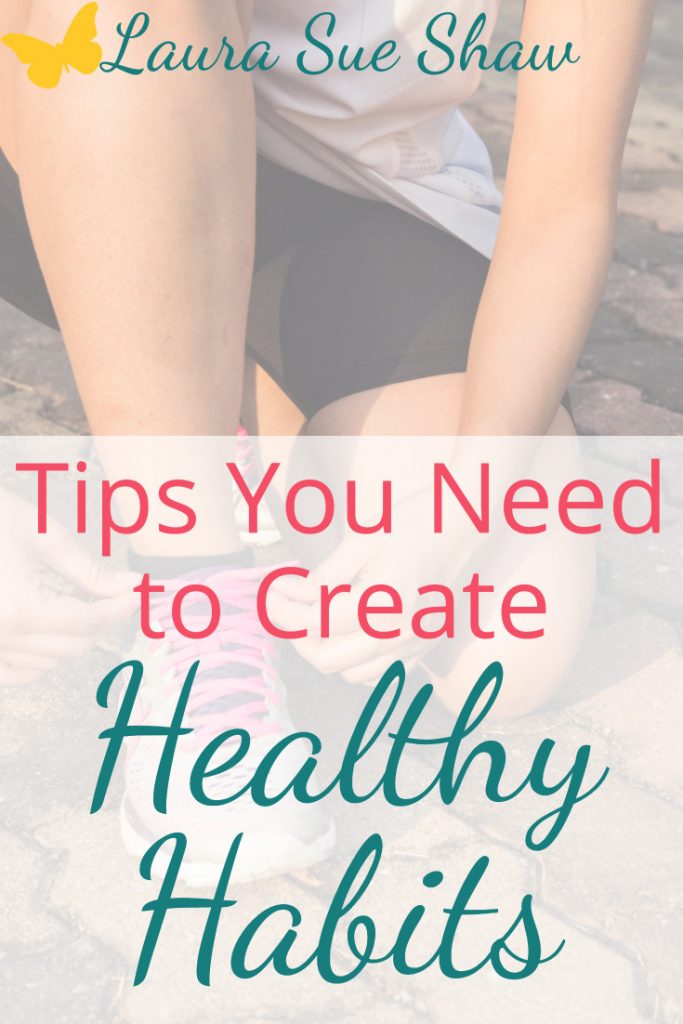 So let's go over some things that we can do to practice this.
Take the stairs instead of the elevator

Drink water (or another healthy alternative) instead of soda

Exercise while watching TV instead of playing on your phone

Replace your coffee with water (at least have a cup of water before you go for the coffee)

Replace sugar with a healthy alternative such as Stevia

Replace cookies or other desserts with fruit

If one of your regular snacks is rather unhealthy, consider replacing it with a healthier one

Replace your white bread with 100% whole wheat

Replace a late night show with some extra sleep

Replace margarine with real butter

Try using applesauce instead of oil
There are tons of recipes out there to help you adjust – but take it one habit at a time. If you try to overhaul your whole life at once, you'll just get burnt out. Check out this post for some more easy and healthy food swaps.
I'm still working on replacing some habits. Right now I'm working on increasing my water intake. Last year I was able to start using Stevia instead of sugar in my coffee. I've been using real butter for quite a while now. And I'm going to work on some healthier dessert options and doing more meal prep.
But all of these small changes will add up over time.
Not sure where to start? Try these tips:
Start by tracking your day.
You'll have a better idea of what needs to change if you log your day for a couple days. That way a picture of your life is right in front of you and it will be easier to decide what you want to work on first.
Start with something small and easy.
Don't tackle the biggest, hardest change first. Give yourself a quick win – this will create momentum to help you keep moving forward with your health goals.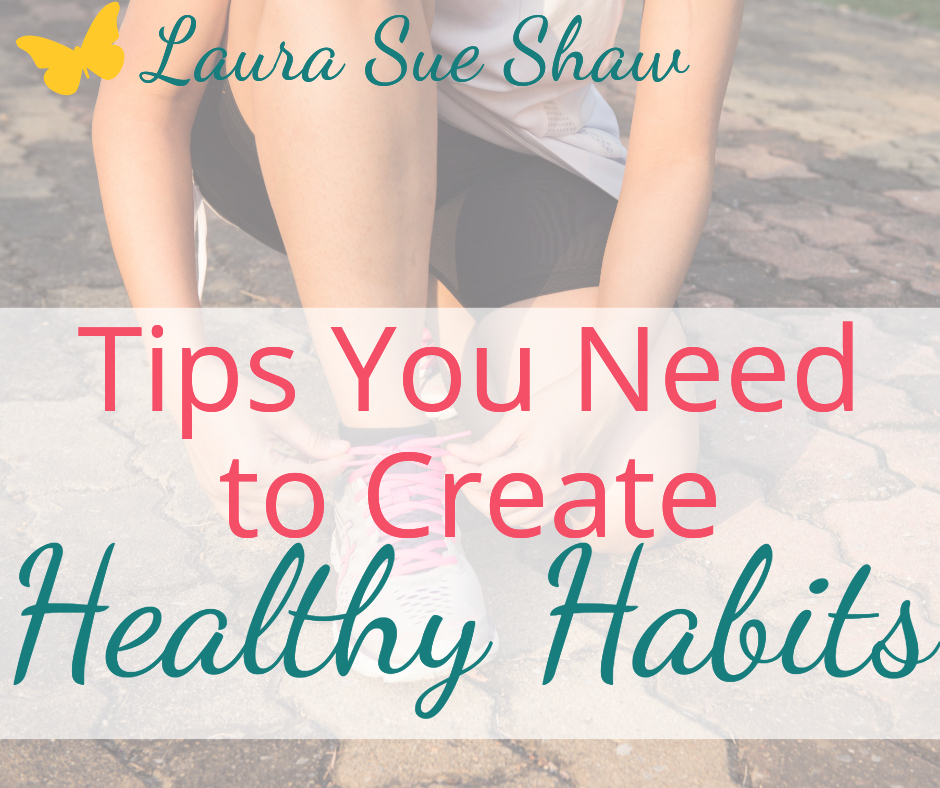 Share your goals with a spouse or friend.
Creating some accountability and talking it out will not only help you come up with a plan but will also help you stay on track since there's someone you'll have to answer to.
That wraps up how to create some healthy swaps and create new, healthy habits. I'd love to know – what have you swapped out recently for a healthy alternative? Share with me in the comments below.