Who doesn't want to save some money?
We've been working on tracking our spending better, setting up a budget, and finding new ways to save some money. Here are some simple but powerful ways to start saving more money and get your finances in better shape.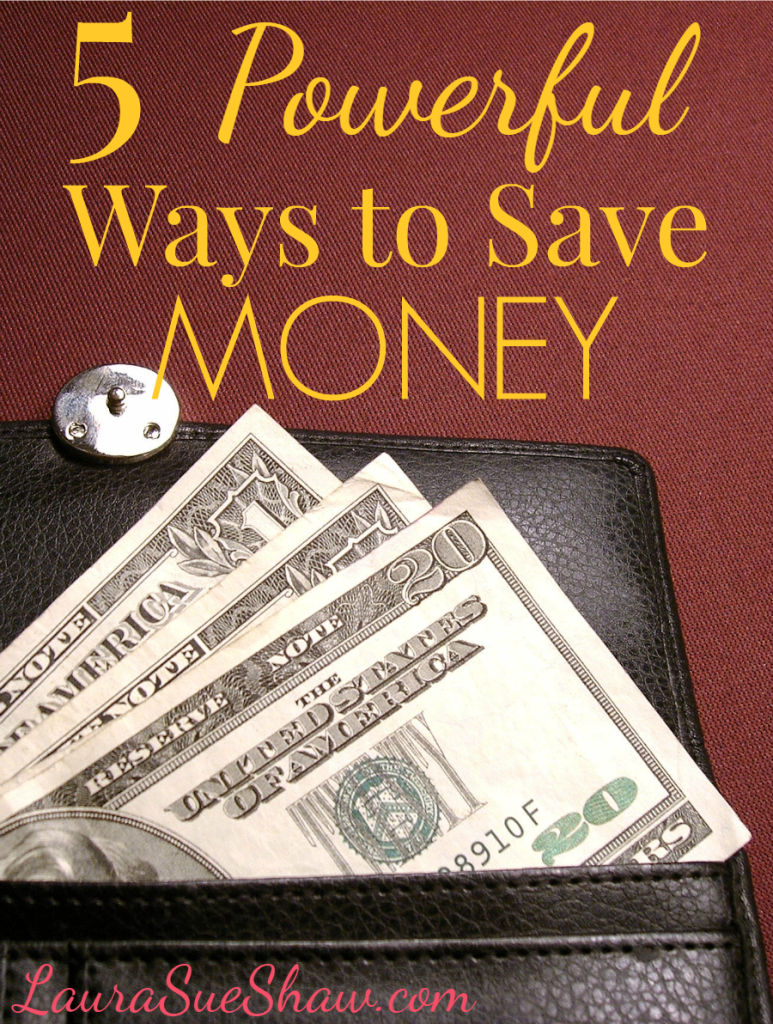 Track Your Spending
You may think you know exactly where your money goes, but trust me, you don't really until you actually start tracking every dollar.
We do this through the free Mint app. It was a huge wake up call when we started but we were able to make some simple adjustments and now we're able to put much more into savings!
Limit Eating Out
This is huge – eating out really adds up. It's important to have stuff on hand for really simple dinners – even if it's just a PB&J sandwich.
We have several favorite quick, easy dinners but keeping stuff on hand available for a fast dinner and for lunches out will end up saving you a ton of money. Even a frozen pizza is usually cheaper than a trip through the drive-thru.
Audit Your Bills
Take some time to call your service providers for insurance, utilities, phone, cable, internet, etc. Sometimes just simply asking if there's a way to lower your bill will result in some new options.
Shop Smart
Don't just buy the first thing you see. Compare prices and quality between stores, read reviews, and weigh some pros and cons so you can make an informed decision.
Also, if you're shopping online, check for coupon codes! You can get cash back through Ebates and check for other discount codes through sites such as BluePromoCode.
Get Creative
Spend some time thinking of small, creative ways you can save money or make some extra side income. What are some unique things that apply to you and your life that you could use to save or make money?
These five things can add up to major savings. Whether you're saving for a vacation, to pay off debt, a down payment on a house, or whatever else you need, with some small effort and discipline you can have a decent savings set aside for emergencies and future needs.