Do you need a planner that coaches you, encourages you, and keeps you on track to reach your goals in both life and business?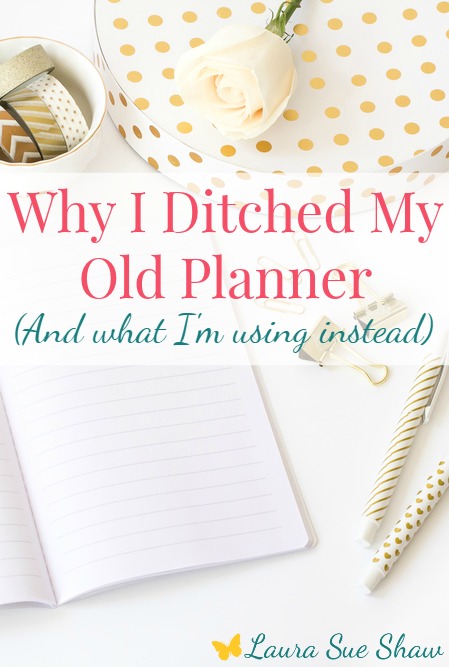 The iBloom Planner does just that and I love it so much!
I switched to this planner because I was trying to do too much still wasn't getting anywhere with the goals I'd set for the year. I had used my old planner for years but started to find myself overwhelmed and unfocused. I could end up being busy, but not really accomplishing anything. But the iBloom Planner I switched to changed all that. Now I'm much more focused!
This planner that helps me get it together, keep it together, and then remember where I put it.
I really want you to experience how this works because I know how amazing you are…and I also know that it sure is nice to find tools that can help. We are doing so much for so many and this is SO much more than a planner. It is like having a life coach traveling with you throughout your year!
A trusted accountability partner to help you become who you want to be and do what you dream of doing.
A personal and professional audit to help you see what is working and what isn't so that you can make necessary changes.
A record of blessings and milestones achieved with the reminder to celebrate along the way!
Not just a place to keep up with all of the details of your life but a place to create the life you love. If you haven't used this powerful planner before, this is just a glimpse of how it can help you love your life & business.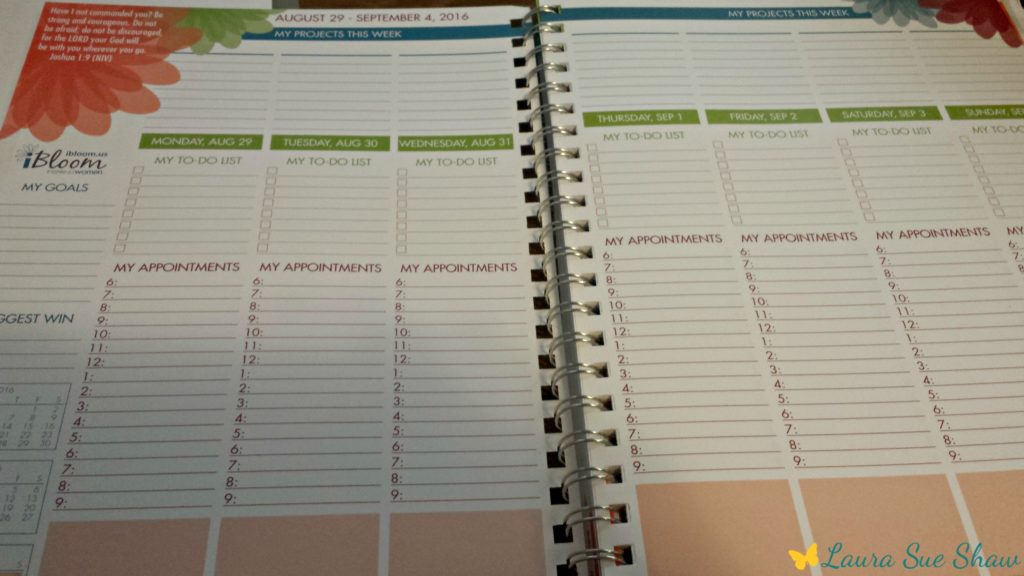 One of my favorite pages in the planner is the monthly planning page that accompanies each month. There's a spot for goals, notes, a gratitude list, and a check-in to see what's going well, what's not going well, and what needs to change.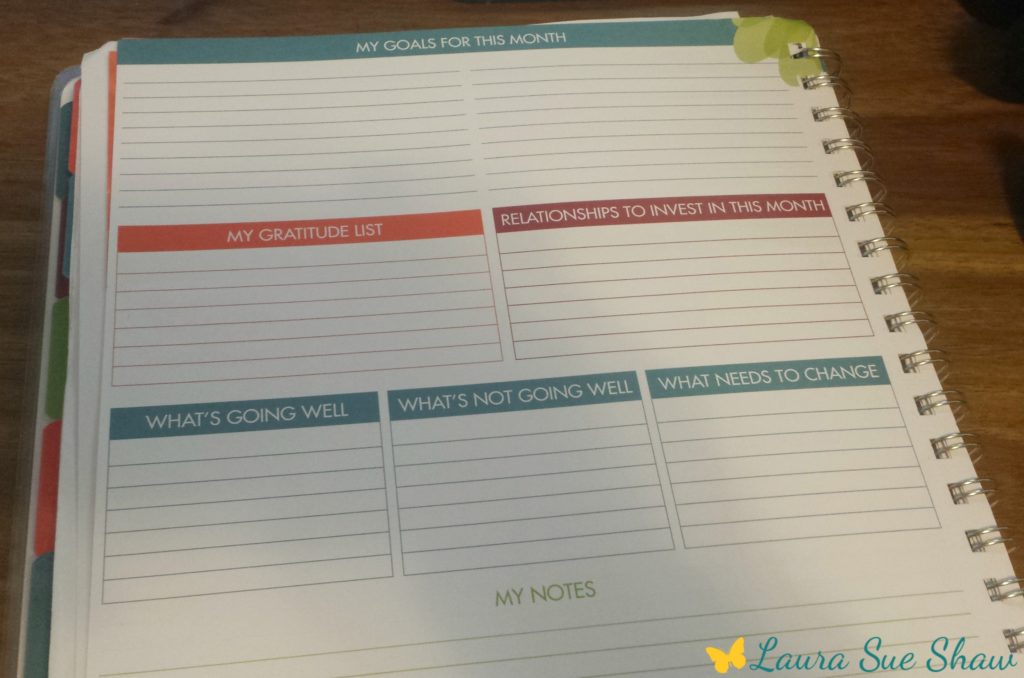 This page really helps me get set up for a successful month in business and life. I love that it coaches you to really dig deep and celebrate what's going well and make changes that are needed.
Another favorite part is all of the planning pages for the year. The planner walks you through creating a theme, your priorities, projects for the year, and more. It's these steps that really set your year up for success.
Not to mention the other things I love – note pages, bright colors, weekly Bible verses, encouraging quotes, and so much more.
So, are you ready to give it a go? Partner with this powerful planner to do amazing things.
iBloom's mission is to revolutionize the way women do business and live life. This is my favorite tool that will help you do just that. Are you ready to live a life you love?

*This post contains affiliate links. For more information, read my disclosure policy.