Whether you view your blog as a business or hobby, there's a lot that goes into making one run smoothly. There's writing articles, social media, networking, monetizing, and so much more.
So how do you keep track of it all?
Today I'm sharing some simple tips that have helped me keep my website and blogging organized.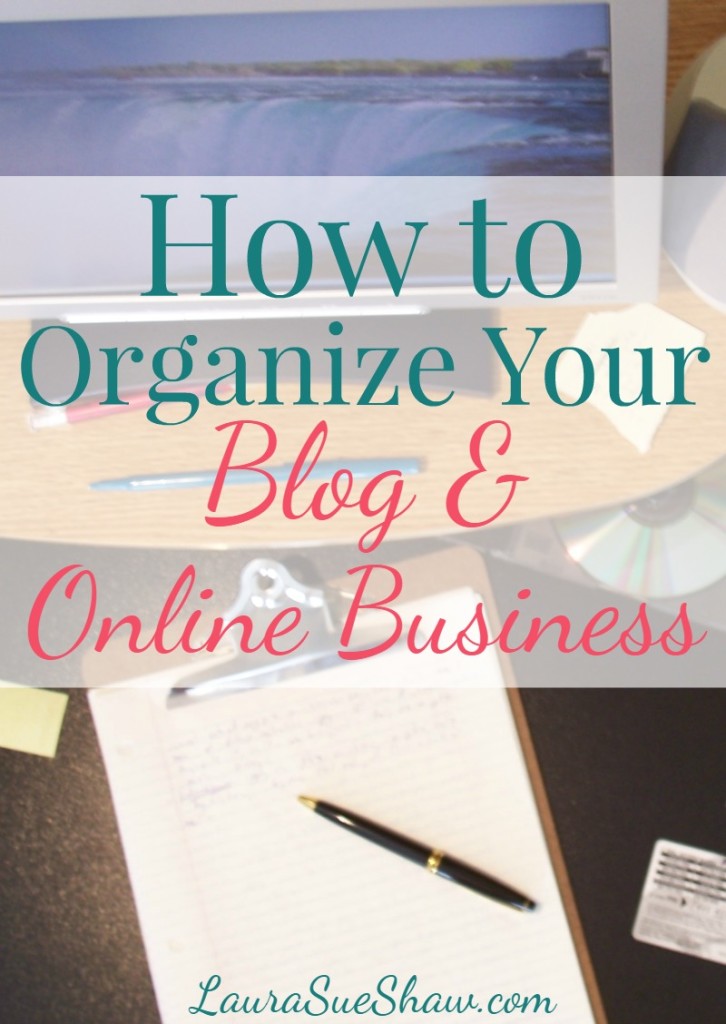 Organize Your Files
I use DropBox to keep track of most of my blogging files: pictures, printables, etc. This especially comes in handy if you do your blogging from more than one device. I like how it integrates easily between the desktop computer and our laptop.
Use Spreadsheets to Keep Track of Stats, Social Media, and More
I have several spreadsheets set up to help me keep track of things. I have sheets set up for Pinterest, Facebook page, marketing checklist, income tracking, and more.
For the spreadsheets I use Google Drive. I like to be able to keep them all in one place and have access over all my devices.
I also use Docs in Google Drive to write my blog posts and I like to use the drawing feature to brainstorm. Not to mention I used Slides to create my ebook! So there are so many different ways you can use it to stay organized and create!
Systemize What You Can
There are several things that we can systemize to make processes go a lot faster.
One example would be to have a template set up for your images. You can have your font, watermark, and size all set up so that when it's time to make a new image all you have to do is fit the image and replace the text.
Other things that you could systemize and template would be newsletters, video (intros and outros), printables, and even blog posts.
Online business and blogging is a passion of mine, but it can get frustrating with so many things to keep track of. These applications and processes have helped me get organized, manage my time better, and ultimately become more profitable… and they can do the same for you!
Need some VA help to simplify? Check out the services I offer!