Let's talk about how to do a weekly review. Now this is built into the planner I use, which is the Full Focus Planner by Michael Hyatt and Company, but you can really take some of these steps and do them on an extra sheet of paper or in whatever planner you use.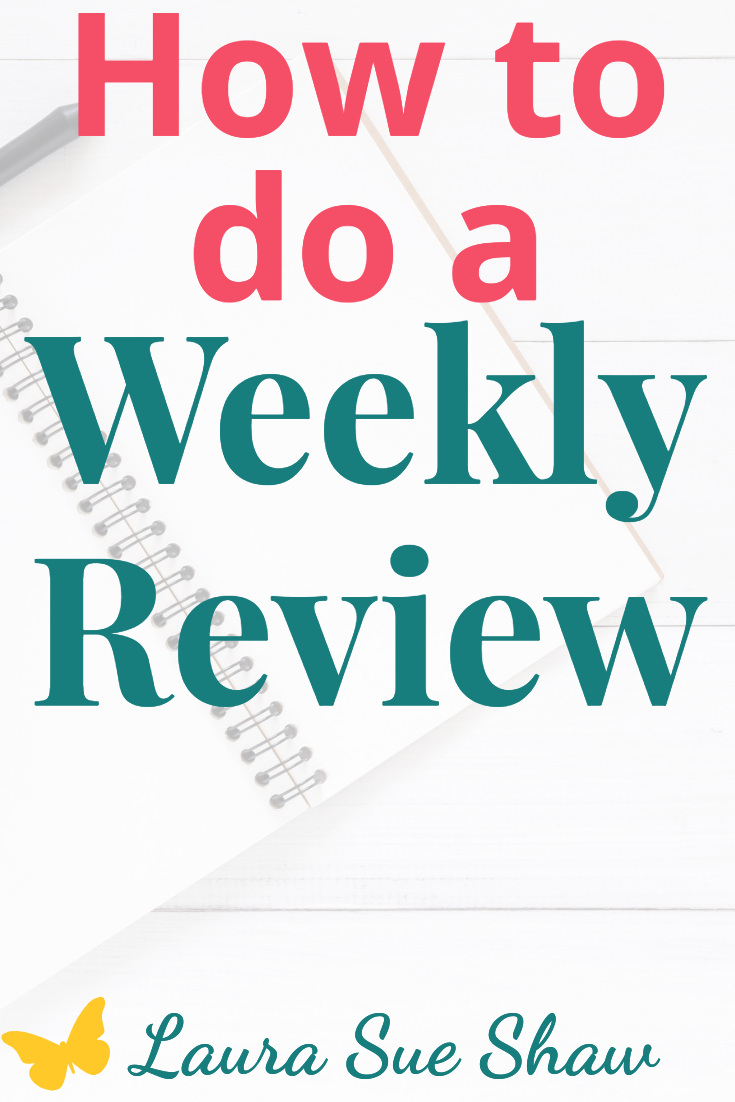 Celebrate Your Wins
So first of all, I've learned to start with celebrating the wins from the past week. I go through and see what I've accomplished and just take a minute to acknowledge and celebrate them. I never really did that before and it is a great motivator for moving forward with your week when you take the time to acknowledge what you have already done.
Review What You'll Keep or Delete
Next I review what I would keep, delete or change from the week prior. I see if there are adjustments I need to do for my schedule or things I need to take off my plate. Then I go over things that work worked well and I want to for sure keep. Finally I take a quick minute to just review what went well and what didn't. This kind of goes along with the previous step, but getting specific can really help you move forward.
Review Top Priorities
Next, I'll review the top three priorities I set in the previous week. I see how I did, how much of it I completed and what still needs to be done.
Go Through Last Week's Lists
And finally I go through my list and my planner from the previous week and see if there's anything that needs to be moved to the next week. I look for any important notes or appointments that I wrote down. Just taking a minute to go through the previous week and make sure everything is in order before moving forward has been a tremendous help.
Now I love that all of this and so much more is built into the Full Focus Planner. You can check it out for yourself here. I'm about halfway through my first one. It's a quarterly planner and I highly recommend it. I'll definitely be using it moving forward.
So combined in the planner with the weekly review is a preview for the week ahead. So I will go through that another time. But for today, I wanted to focus on reviewing the previous week to help you move forward with a new one.
To recap, I review my week by celebrating my wins, seeing what I need to keep or delete, review my top priorities, and go through last week's lists. Learning how to do a weekly review has been a game changer for my productivity.