This year has been a new season of life for me – and I'm loving it! My little boy was born at the beginning of the year and it's been so fun to be with him every day while working from home.
That being said – I needed a new system to organize my life as a work at home mom. Something to help me focus on my priorities for the day and getting work done besides being a wife, mommy, and taking care of our home.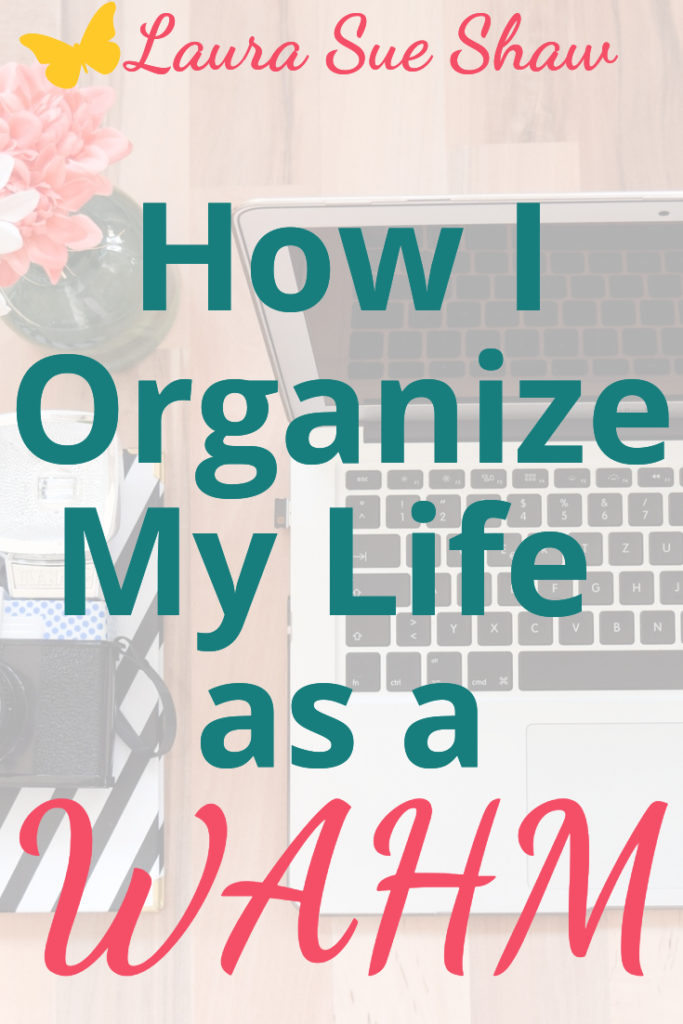 Finding the right planner
I loved the planner I was using, and I still plan on using parts of it, but it was time to try something new. I searched and searched but kept coming back to the Organized Life Planner.  It includes space each and every day for your top priorities, meal plan, laundry daily, chore, health, rest, and more – and I felt that was something I needed.
But the planner was just the beginning. I dug out my old school notes in search of a binder that would work to house my planner, and thankfully I found it. It's flexible enough turn all the way around to just have one page open. That was a key element that I wanted.
Adding resources
I went through the resources I wanted to use and created sections in my binder. My sections include my daily planning pages, blog and business planning pages, a faith section for my Bible study, and a home and money section for chore and budget printables that I'm using.
Also important for me is a good note-taking system. It helps to jot things down as I think of them so I don't forget! For notes, I mostly use the Google app called Keep. I like that it can communicate with Google Drive and I can color code and add tags for categorization.
I'm also using a 5-section notebook for notes. I'm a pen-and-paper person at heart and I always like to write out ideas and lists by hand, even if I end up typing them out later.
Putting it all together
After going through lots of ideas and resources, that's the system that I've finally settled on. (For now, anyway!) I love that my binder is unique from incorporating a lot of different elements to create a system and planner that works for me.
That covers my organization system, but there are a few other things I want to mention that help me stay organized and productive while focusing on my priorities.
Other things that help me stay organized
First,  I'm sticking to a morning routine that sets my day up for success. The thing that helped me do that is Makeover Your Mornings course by Crystal Paine. My routine is simple but it helps me make sure my day is started right.
Next, I always try to keep things as simple as I can. I try to ask myself things like, "Am I making this too complicated?" and "How can I simplify?" These questions make me slow down and evaluate if what I'm doing is really the best use of my time.
So that's how I'm staying organized in this season of life. I'm sure I will be tweaking things along the way but this system has proved to be a good start for me to organize my life as a work at home mom!
Recommended Resources
Google Keep app
Google Drive
*This post contains affiliate links.