Today I want to dive a little further into the topic of organizing your email. Once upon a time I had 200-300 OLD emails sitting in my inbox. They were all things that I either wanted to go back and look at, thought I'd need to refer to again, or just wasn't ready to delete yet.
However, this system didn't work very well since it took me forever to scroll through hundreds of emails to find what I was looking for. I'd forget about half the things in there so wasn't much of a reason to save them in the first place (at least not in my inbox!)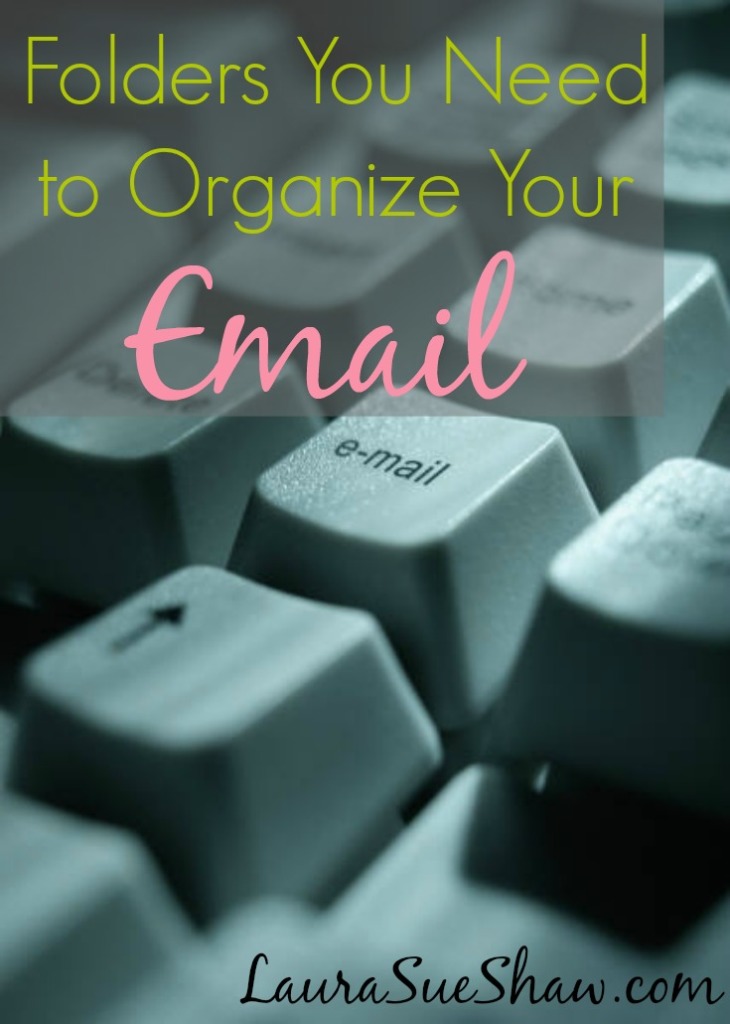 Finally, I took the time to get my inbox a little more organized with folders. It certainly took some time initially, but it was so worth it.
Here are a few folders to get started organizing those emails:
Action Items
This is where you would move emails that require further action from you, such as a reply, phone call, etc.
Accounts
The accounts folder is what I use to store emails from any online accounts I have. It comes in handy when I forget my username or something.
Follow Up
Things to check on at a later date.
Miscellaneous
Stuff you're not quite ready to "delete forever"
Here are some other email category ideas:
Coupons
Devotions
Blog
Correspondence
Family
Friends
Work
In some email services, such as gmail, you can also add sub-categories and "tags" to your emails to organize things even further. The important thing is to personalize the folder for what kinds of emails you get and want to save.
What folders do you use to organize your emails?

You may also like: