Now that the Spring Cleaning is done, it's all of a sudden time for some fall clean-up and winter prep around the house. Here are some traditional fall chores to get done before the weather gets too cold and snowy.
These chores help me get Fall ready, in record time, and to get me out of cleaning and into pumpkin mode 🙂  Light a fall candle and use some fall scented cleaning supplies to really get in the fall spirit!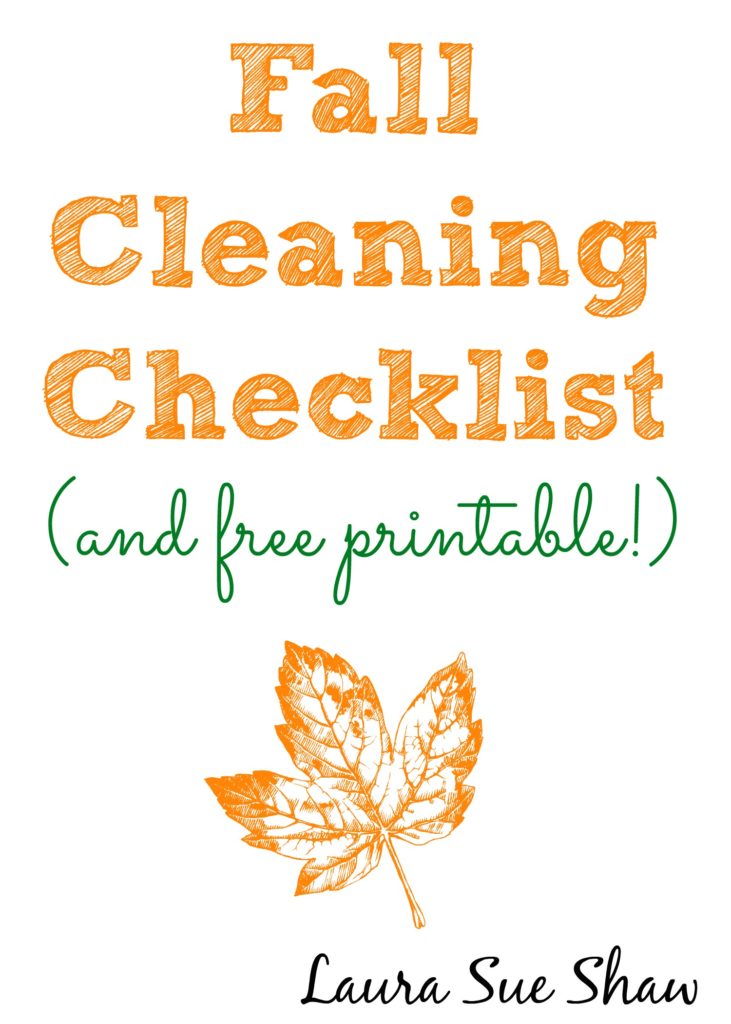 Rotate & flip mattresses Maybe it's even time to get out the flannel sheets? I'm partial to the Mrs. Meyer's laundry detergent in lavender because it has an amazing and relaxing scent that is perfect for cozy sleep-filled nights in bed.
Banish dust from the house (Use your Fall Mrs. Meyer's multi-surface spray to remove dust from your ceilings, walls, baseboards and woodwork.)
Clean out gutters
Switch out clothing
Prep for Fall baking! Take stock of your pantry — what spices are you missing for the season, such as cinnamon, nutmeg and cloves? To get your best baking results, replace those that are more than six months old or no longer fragrant.
Clean out garage
Wash curtains
Clean the oven
Make your floors sparkling and inviting. I love the Method wood floor cleaner, mostly because the almond scent adds to the cozy Fall smell!
Porch & patio clean-up
Check & clean outdoor lights
Wash window screens
Yard clean-up
Clean & store patio furniture (Store your wicker, iron and other yard furniture in a protected enclosure to prevent weather damage.)
Sweep chimneys
Dust refrigerator condenser coil
Check weather stripping and caulking around doors and windows
Replace furnace filter
To make things a little easier, I put together a cute printable to keep track of my fall cleaning tasks and uploaded a copy for you too!
Click here to download your free Fall Cleaning Checklist.
Thankfully, we've had great weather so far to get some of the outdoor chores done. We're not very far into the list though, so we better get to work!
What chores are on your list of fall cleaning tasks?
You've heard me rave about Grove Collaborative before, right? It's a subscription service that makes creating a healthy, beautiful home effortless and affordable. When you sign up, they'll ask a few questions to find your favorite products (and recommend new ones you'll love). They've hand-selected the best natural products and they'll deliver them (carbon offset) right to your doorstep, on your schedule.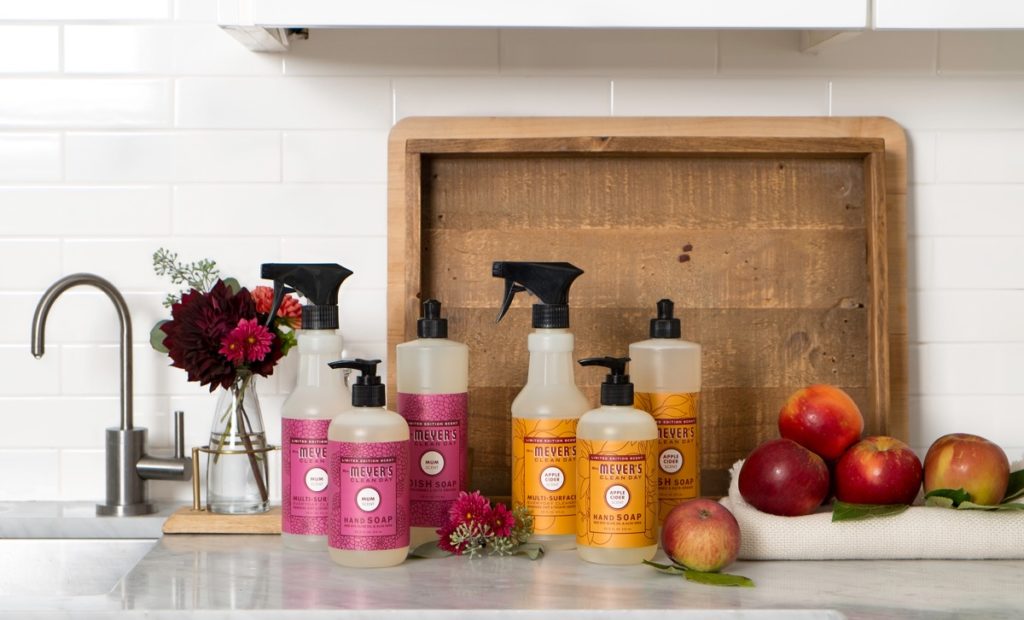 Ever since we turned the calendar to September, I've been dreaming about tall boots and cozy sweaters and the sound of crunching leaves.
That means I've also been thinking about getting our home ready for fall — even if the weather outside is still sunny and warm! I'm getting a head start with this free seasonal set of Mrs. Meyer's fall soaps + candle + pretty kitchen towel from Grove Collaborative!
Even if you're not looking forward to fall as much as I am, Mrs. Meyer's lovely Mum and Apple Cider scents will get you in the spirit.
When you place your first order of $20, you'll get the fall set in your choice of scents — you can even mix and match if you like:
Free Fall Seasonal Mrs. Meyer's hand soap

Free Fall Seasonal Mrs. Meyer's dish soap

Free Fall Seasonal Mrs. Meyer's candle

Free Grove kitchen towel

Free Shipping & 60 Day VIP Trial
If you're already a Grove customer, you'll get a free set of Grove walnut scrubbers.
Sign up for your freebies with the links below! (affiliate)
New Customer Link: http://influencer-tracking.grove.co/SF1Sm
Existing Customer Link: http://influencer-tracking.grove.co/SF1UW
*This post contains affiliate links.