How would it feel to confidently be able to determine your commitments, schedule, and to-do's?
To live a life that's balanced and intentional?
To be able to focus on what really matters to you?
Well the first step to all of that is to determine your priorities.
Do you know your priorities?
What about how you're keeping those things a priority?
I think it's essential to map out your top priorities and action steps for each season of life.
Why? Because ever since I started doing this I've found more balance and easier decision making in my life. So here are just a few reasons this process has proved to be a way for me to live more intentionally.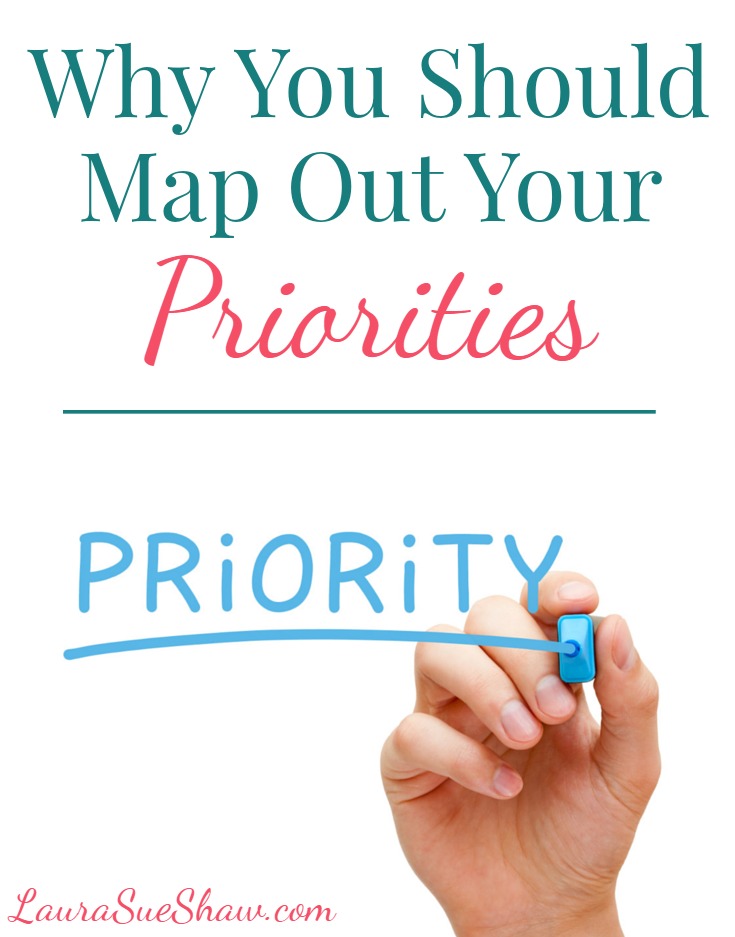 Easier Decision Making
Decision fatigue is real. Our world is full of constant choices – but with your priorities straight, it's a little easier to make decisions both big and small.
As someone who has always disliked making decisions, having set priorities has made the process so much easier. Now when I have a decision to make I can just funnel it through my priorities to see if it is a good fit right now. If not, I can say no without guilt and keep living a balanced life since my decisions are in line with my priorities.
The best way I've found to do this is to brainstorm priorities, narrow it down to your top 3-5, and then write out some action steps to take for each one. This process to determine your priorities will make decision making easier.
Balance
Once your priorities are written down and in place, it's much easier to schedule what is going on in your life. If something doesn't fall into your priorities then it shouldn't be taking up too much time on your schedule.
This makes living a balanced life a lot easier. I know which areas I need to devote time to and what areas that aren't so important right now.
No Guilt
It's much easier to say no when an opportunity obviously doesn't fall into one of your areas of focus. And there's no need to feel guilty for saying no – that opportunity didn't fit in with where your time needs to go right now.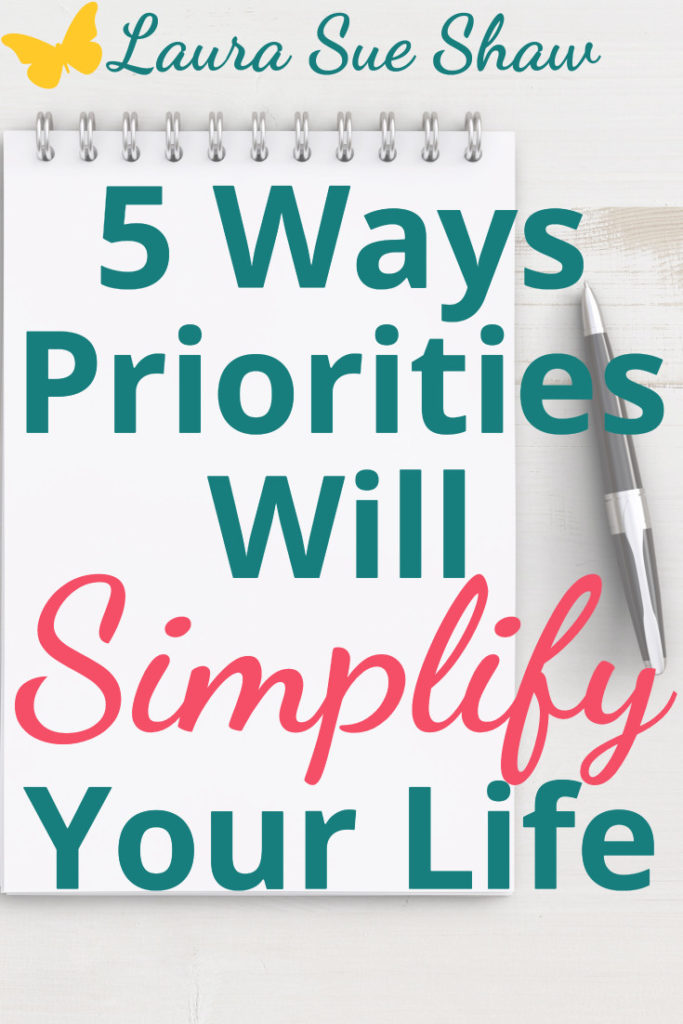 Easier Planning and Goal Setting
Your goals and plans should come from your priorities, so naturally, this process is much easier once you have your priorities written down. From your priorities, you establish your goals and from there you plan out how you're going to reach those goals and essentially make your priorities a priority!
More Confidence and Peace
All of these things will lead to a more confident and peaceful mindset in the long run. When your priorities are aligned and you know where your focus should be, everything else falls into place much easier.
Once you determine your priorities and have a plan in place you can experience more balance, easier decision making, less guilt, easier goal setting and planning, and ultimately, more confidence and peace!