In this crazy busy world that never seems to slow down much, I think we could all use a little more balance in our lives. A way to slow down and savor the precious moments that are gone in the blink of an eye. For awhile now I've been working on living more intentionally and adding more balance to our lives. It's been great – less stress, less guilt, and more joy and memories.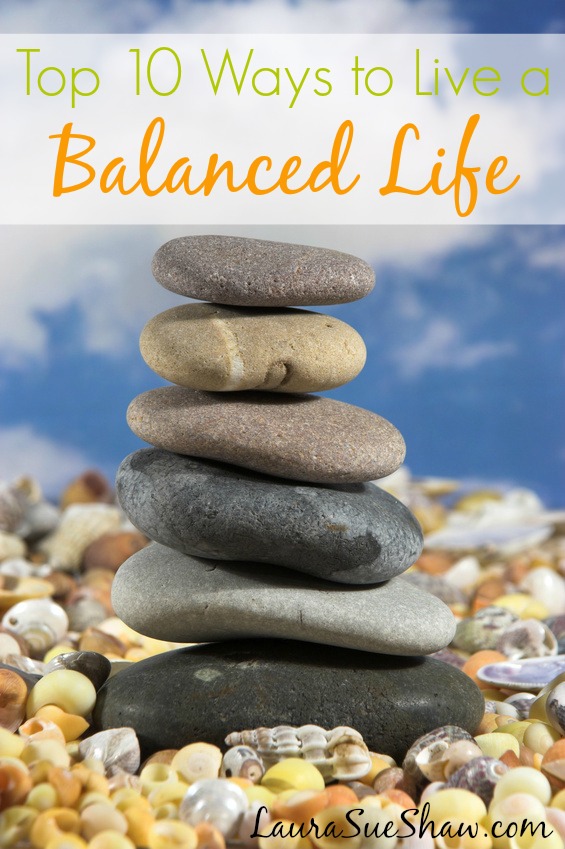 In case you're looking for more balance in your life as well, I've put together a list of my Top 10 Ways to Live a Balanced Life. These 10 ways are what I would say is most important in living intentionally and embracing life while still being able to be productive and reach goals.
The resource is free for email subscribers! Don't worry, no spammy stuff. Just a weekly newsletter full of encouragement, tips, and other exclusive content.
You can sign up in the sidebar, or just click here.
I hope you'll join me on this journey and I look forward to staying connected with you!
Wishing YOU more joy and happy memories,
Laura