You have big goals for your life.
But you don't really know what to do to create the life you want.
I mean, you know what you should probably be working on. But you're not sure if that's the best use of your time right now or when you should work on these things.
I know what it's like to have some huge ambitions for your life.
And I've also learned how to set goals that I've actually been able to achieve and I want to help you do the same.
So today I'm sharing my framework for setting goals that work.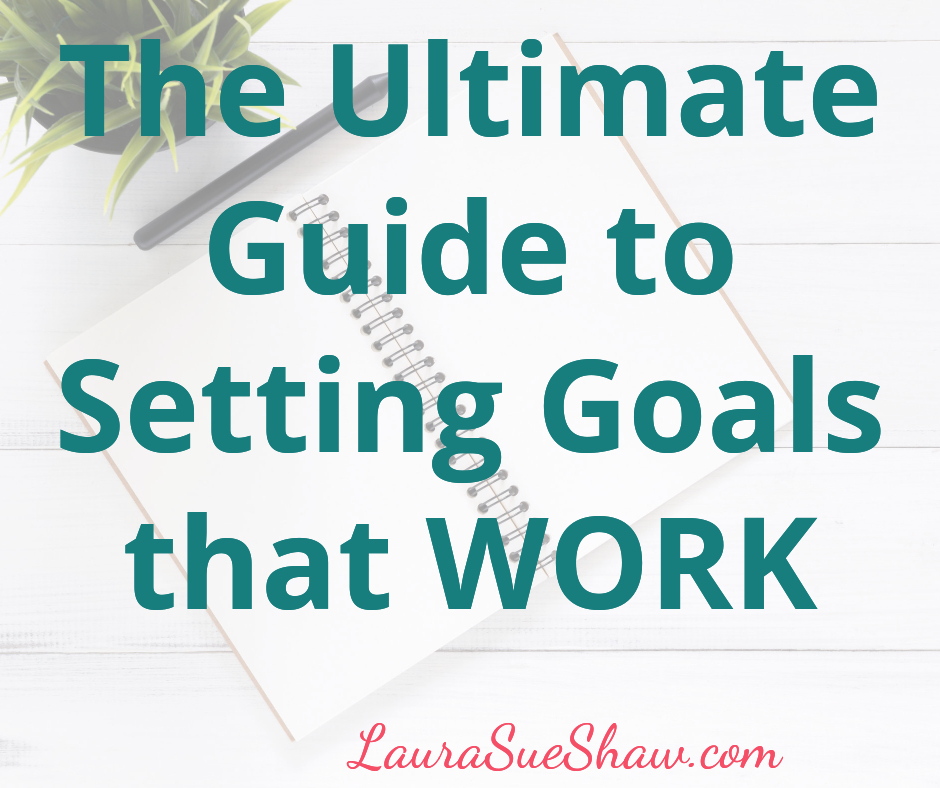 Cast your Vision
Before we get started setting goals, it's important to sit down and evaluate where you are now and get a clear vision of where you want to be. It will make your goals much more effective!
Think about your ideal life: where you want to be in 10, 5, and 2 years from now. Then write it down and get specific.
Get Clear on Your Priorities
First and foremost, we need to get our priorities aligned. Make a list of things that are most important to you and then narrow it down to your top 3-5 for this season.
Just because it doesn't make the top list now, doesn't mean it can't in the future. It also doesn't mean that you can't work on those lower priorities – just make sure they have an appropriate amount of time dedicated to them.
Set a BIG Goal
Now it's time to craft your big 2-year goal. What ONE big thing will have the most impact and improve all other areas of your life as well?
This can be financial, health-related, or relational. Or anything that will make a HUGE impact on your life.
Break it Down
Next, break down your big goal into smaller goals or projects that will get you there. Make them specific, measurable, and give them a deadline. Then break it down into bite-sized tasks.
Those bite-sized tasks are what will build upon each other and ultimately get you to the finish line of your BIG goal.
Map it Out
Finally, map out your projects and tasks by quarter, month, week, etc. Get it on the calendar and make it real!
Use whatever planning tool you like best to schedule out those tasks so you can make it happen.
And there you have it! My ultimate guide to setting goals that work. Follow these steps and you'll have a concrete plan of action to achieve the life you want to live.
If you want more direction and ready-made worksheets, check out my Goal-Getter Goal Setting Workbook.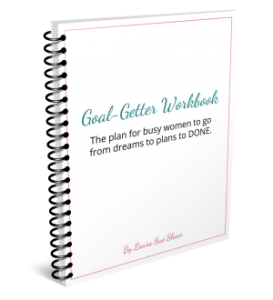 It takes you through all of these steps and more to create goals that work so you can live a life you love.
Learn more about the Goal-Getter Goal Setting Workbook here.