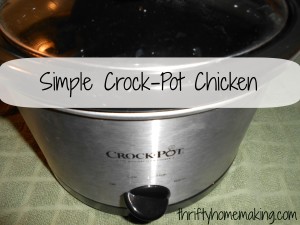 One of my favorite go-to dinners is what I affectionately call the "Crock Pot Chicken Dump." All you do is dump chicken and your choice of soup into the crock pot and let it cook until it's done! Super easy and versatile.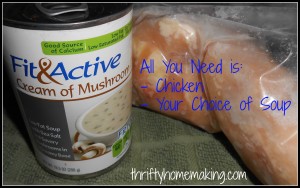 Here is some of our favorite soups (and tomatoes) to dump on the chicken: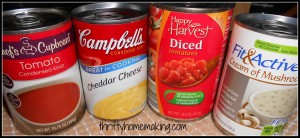 All of them taste great, but I think our favorite is the Campbell's Cheddar Cheese soup! Yum!
It's a great way to easily use chicken for dinner, which can be bought in bulk at an affordable price. I usually buy the family packs and freeze 2 -4 pieces in freezer bags.
Have you tried this before? What is your favorite way to fix chicken in the Crock-Pot?