Over the first two years of his life, any file pertaining to my son has gone in a cute little bag. That I got at his baby shower.
When I was pregnant with him.
So when I say this project is long overdue, I'm not kidding.
But.. that's life of a busy mom with a baby & toddler, right? Better late than never.
Since that bag is getting quite full (kids seem to come with more paperwork than I was expecting!), it's time to put together a file box for my sweet little boy. So as I've compiled his papers in an orderly fashion, here are some tips I've found on how to organize kids papers.
I decided to use a crate I found at Target. I like these because you can use hanging file folders to help organize.
Another option is a Sterilite file container. I like these too, but I went with a crate because there's a lot more room. So as he grows older and we get more and more paperwork, there will be room to keep it all in one place.
To start, I'm sorting the paperwork into piles to figure out for sure which files I need to create.
Wellness checks

Vaccine records

Eye appointments

Any other specialist appointments

Dentist appointments

Misc. Medical Paperwork

Artwork
From there, I just create the folders and file away the papers.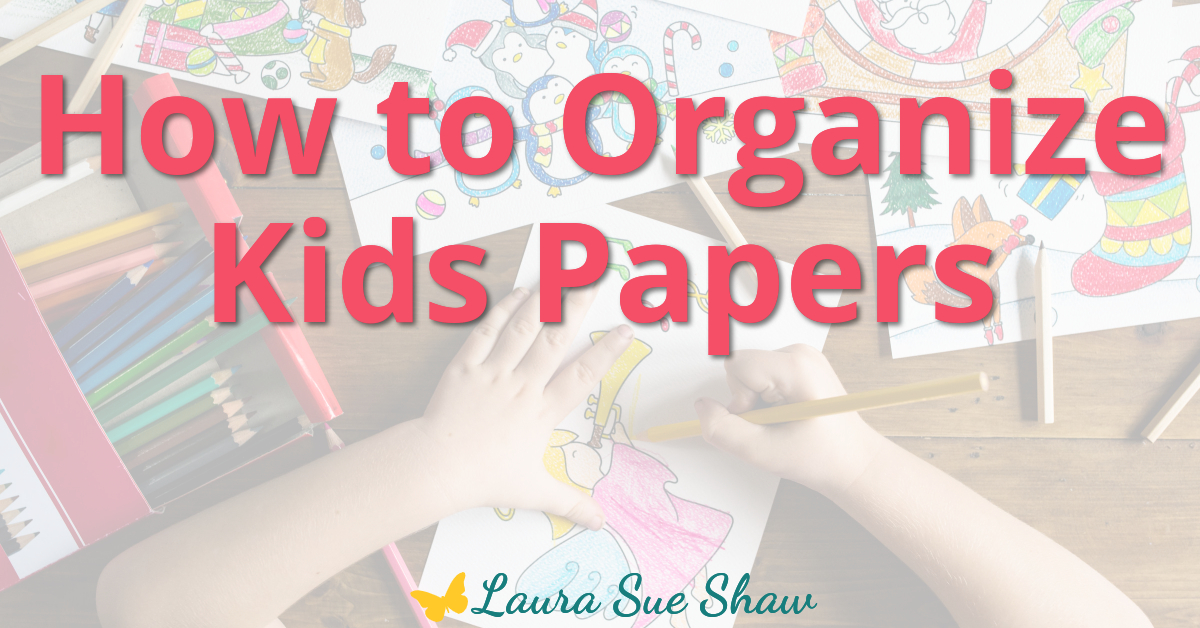 How do you keep kids artwork?
But what about all those cute art projects?
That's where the rest of the space comes in.
Right now I just have one folder for projects ages 1 and 2. But, I know I will have more as he gets older.
I'm planning on keeping the really special ones and digitizing the rest.
To digitize, I'll just scan or snap a photo of a project and compile into a simple photobook.
I plan on using pretty much the same system for school assignments once he's old enough – keep the most special ones and digitally save the rest.
How do you decide what papers to keep?
When deciding what to keep you can ask yourself (and your child, if they are old enough to help) some questions like:
Is this something I'm extra proud of?

Is this something I worked extra hard on and would like to save?

Do I have special memories attached to this?

Am I satisfied to just have a digital copy of this?
This is a good exercise to then do again at the end of the year to go through all of the past year's paperwork. After some time has passed it may be easier to tell which things are extra special to you and your children.
Another way to have the "keep" pile a little smaller is to stick to one box with a limited amount of space. As your child gets older and the space left gets smaller, you guys can go through the contents and toss/digitize more papers and projects that maybe don't mean quite so much anymore.
So there you have it, the simple way I learned how to organize kids papers so they're neater and easier to find.
Be sure to check out the paperwork resources page I put together for all of my favorite supplies.
*This post contains affiliate links. For more information, see my disclosure policy.