Do you have a community of friends that you can count on?
Some people do and some people hold back. I'm one of those that tends to hold back. But I have learned that there are so many benefits to having a community to learn from, to grow with and to just have fun with too. I found community through my local moms group. I found community at church and of course with some old friends. I also count my wonderful close-knit family as a community too.
But if you're like me and are pretty shy, reserved and have trouble opening up in person, it can be really hard to find community. So I wanted to share some benefits I have found to encourage you to join a community of some kind in order to have those long-lasting relationships. We are made to be relational, to have relationships with others that can grow and thrive over time.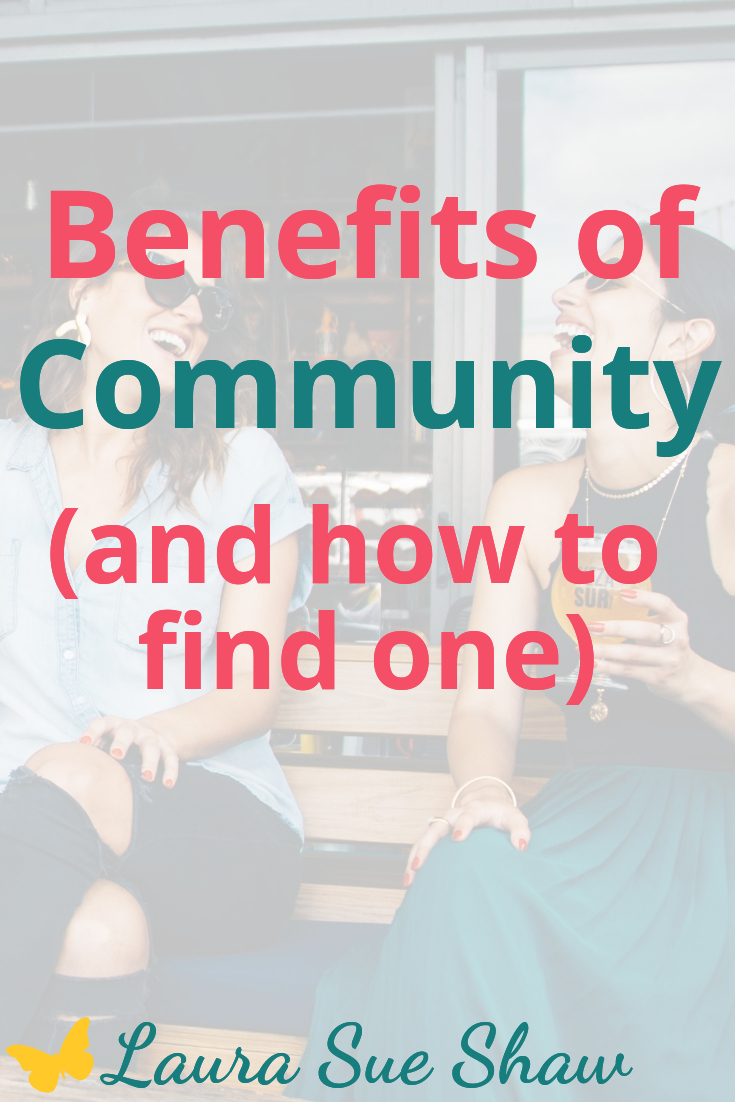 Friends Inspire You
So the first benefit of community is inspiration. Others can be inspiring to us. But it can go both ways. Finding a community that you feel like you have to live up to is not necessarily helpful. Find community that inspires you and also motivates you that you are enough as you are, that help you to grow as a person at the same time.
Friends Motivate You
Next is motivation. A good community will motivate you and encourage you to keep going. I don't know about you, but many of us have trouble with motivation sometimes and a community of friends or network of people that you can trust can be great motivators for you as you work towards your goals.
Friends Make You Feel Understood
Next is feeling understood. Everyone wants to feel understood and finding a community can help us to feel that way as we talk, get to know each other and find similarities in our lives. We can also connect with others on the same journey. Maybe others have similar goals and that creates accountability.
Friends Help Hold You Accountable
Accountability can be so helpful as we are working towards learning and growing. And accountability can really super-charge our productivity.
Friends Offer Support
And finally, support in a community can offer comfort and understanding.
Everyone needs support at some point or another. If you're feeling down or frustrated or just need someone to listen as you talk things out, that support can be so incredibly comforting and reassuring.
Where to Find Community
Friends and community can be found in many places. Church, small groups, mom groups, through hobbies or activities, and more. In today's digital world, online friendships and communities are also very powerful.
So just to recap, the benefits of community, just to name a few are inspiration, motivation, feeling understood, connecting with others on the same journey and supporting each other.
I hope this has given you some insights to community and the encouragement to find one of your own. If you're not sure where to start, make sure to sign up for the early bird list to the online community I'm starting all about living life a little more simple and streamlined so we can focus on what matters.
Join the below to be the first to know when this community is ready for launch. I would love to have you join me inside!