"But godliness with contentment is great gain. For we brought nothing into this world, and can take nothing out of it. But if we have food and clothing, we will be content with that." – 1 Timothy 6:6-8
Our culture seems to be consumed with stuff. Now, there's nothing wrong with stuff that serves a purpose, is used regularly, and brings enjoyment. However, most of us have too much of it!
So that we are less tempted to add to our collection of things, here are some simple ways to cultivate a habit of contentment.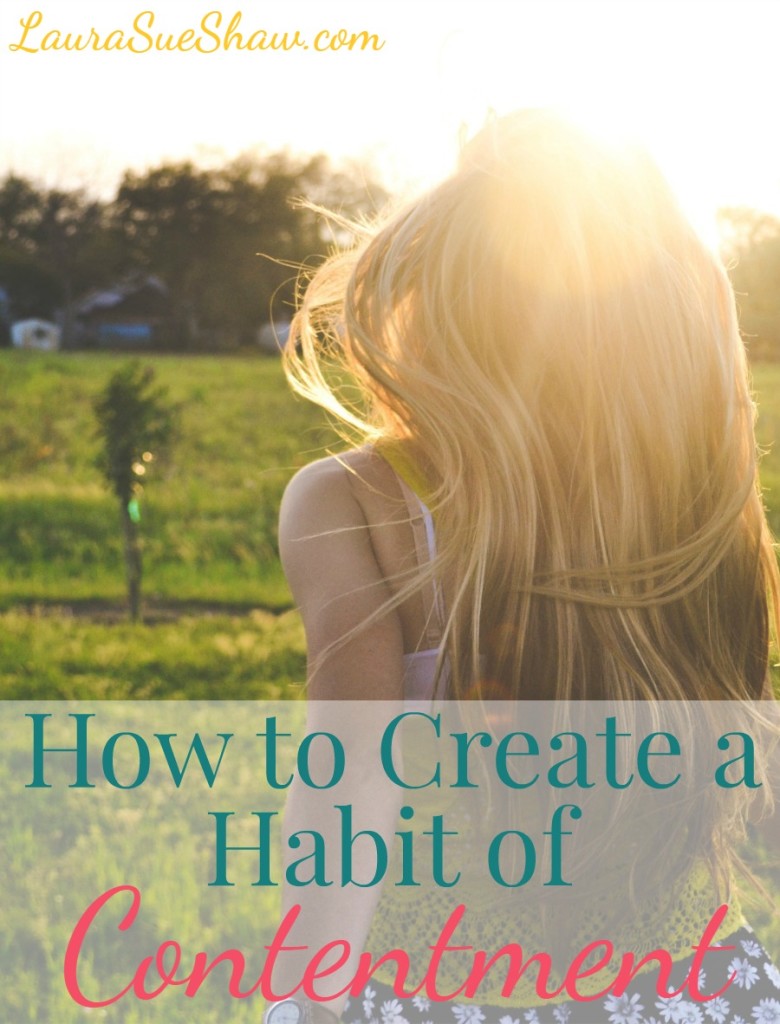 Keep a gratitude / blessings journal
I love the Blessings Journal by Crystal Paine (Money Saving Mom) that I received for Christmas. It's refreshing to write down something I'm grateful for each morning. It's such a great reminder to find something to be thankful for every single day – and it makes you realize that you have far more blessings to be thankful for than there is room to write them.
Don't shop for "fun"
This can be a tough one and I used to do it all the time. But lately I've tried to limit window shopping unless there's something I really need. Then I'll shop around and compare prices and quality.
Make a list of things to do instead of shopping for fun – there are plenty of other ways to enjoy spending time. On my list is reading, having coffee with a friend, and coloring or hand lettering.
Stop comparing yourself to others
In the words of Jon Acuff, "Stop comparing your middle to someone else's end." I just love that quote, because it's so true.
Often I've found myself comparing my life to someone else's. There are so many reasons not to. Reason number one is because they are not YOU. Also, they are at a different point in their life. Even if they about the same age as you, they have different circumstances.
I'm working on being content with where I am and at the same time working towards my goals.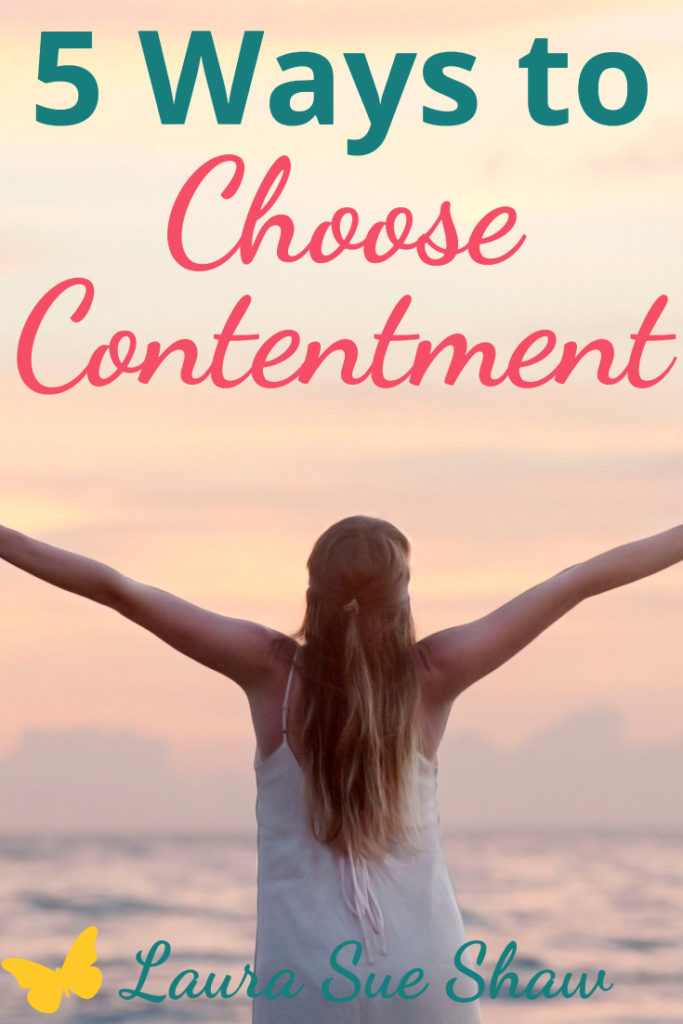 Make a Plan for Your Goals
"A goal without a plan is just a wish." – Antione de Saint-Exupery
With a plan in place, you'll be too busy working towards your personal goals to worry about what other people are doing. Success looks different for everyone, so if you are working towards your definition of it then you can't really go wrong.
Know that God has a unique plan for YOU
This goes right along with not comparing yourself to others – your story is unique and so will your life journey. Even if your goal is a similar destination as someone else, the path to get there will probably be different for each of you. So embrace your uniqueness – you are exactly who God created you to be.
When you practice these steps to cultivate a habit of contentment in day to day life, you will find yourself more content with your circumstances and less worried about what others have or are doing. Embrace your life and the joy that comes with following your unique path.
This course has given me such a great mindset shift on living more intentionally and ditch the stress! I can honestly say it's one of the best, most impactful classes I've ever taken. Check it out for yourself here.
*This post contains affiliate links. For more information, see my disclosure policy.